Dirndl, Kimono, Cheongsam and Hanbok are just few names for traditional clothes. All of them reflect centuries-old tradition of nations and are now no longer indispensable. Vietnam also has a costume that represents youth and elegance. A Vietnamese woman in her "Ao Dai" is incredibly beautiful to me, because you represent something pure. Especially the white school uniforms and I wish I would have gone to a Vietnamese university.
"Ao Dai" means "Long Dress" and consists of a silk bodice and a silk pant. The upper part throws like a veil over the pants and is cut on the side. Although the "Ao Dai" covered a lot of skin, it is very figure-hugging and yet "scandalous" through his skin-tight fit.
Each Vietnamese Lady should have at least one "Ao Dai": for special occasions such as weddings, Vietnamese New Year, Moon Festival or graduation ceremonies. Unfortunately I only have a tailored red Ao Dai (see below), because I'm grown out of my old (* cough *) and have one taken from my aunt that reasonably well located.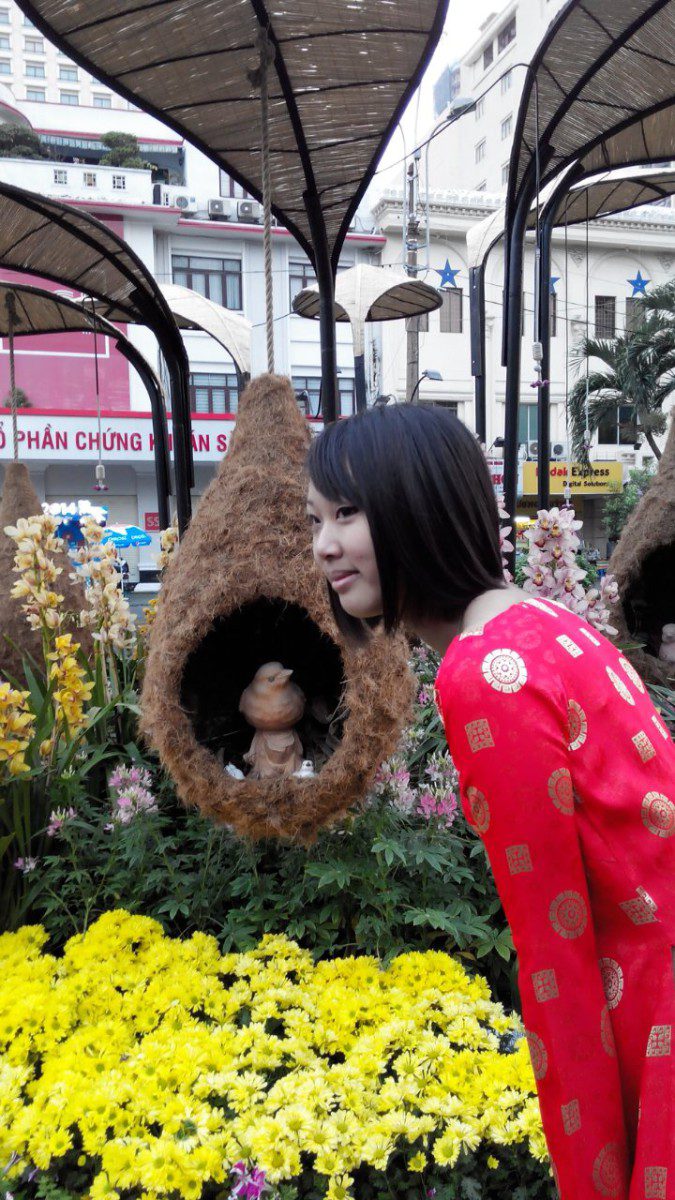 Sewing an Ao Dai is not easy. No, it's an art to transform the delicate piece of silk in a wonderful piece of nothing. Two to three weeks are needed to create such a masterpiece.  Authentic Ao Dais are custom-made and cost up to 40-50 USD. A lot of money in Vietnam.
I love wearing my Ao Dai, because I am proud of my heritage, unfortunately I don't have many occasions to wear one.
I wear my red Ao Dai last February for the Vietnamese Tet Festival. The Tet Festival is the most important festival in Vietnam and takes place either in January or February (depending on the moon calendar). During Tet every Vietnamese, Saigon or Hanoi based, returns to his home village to spend the holidays with his family. For two weeks, the cities turn into ghost cities and newbie driver Mae can drive as fast as she can.
It is usually the only time you spend with all the relatives, since many of them live far away. A friend of mine comes from a town near Hanoi and works in Saigon. Like many other Vietnamese she cannot afford to visit her family as often as she wishes. Tickets are expensive, vacations short.
For us living in Germany this fact is incomprehensible because we have at least 30 days vacation and we earn good money. We complain about working overtime and holidaying on "malle" . We don't think of others. About people living on the edge of life, about families who don't not have money to travel.
My time in Asia has taught me to appreciate all: a loving family, security, a job and a future.
Still, I was never happier than in Vietnam. Even though I have not had my Iphone, my Macbook Air, my car and my dogs, I have found true friends , experienced freedom on a scooter along the Saigon River and my loving family. I had breakfast with my grandparents, I travelled with my uncle and aunt and transported "gentlemen friends" (whether mid-twenties or late 30s, I didn't care) on my little scooter.
Quote: "I do not like driving here in Saigon – because I like to speed"
My interpretation: I'm too scared to ride in Saigon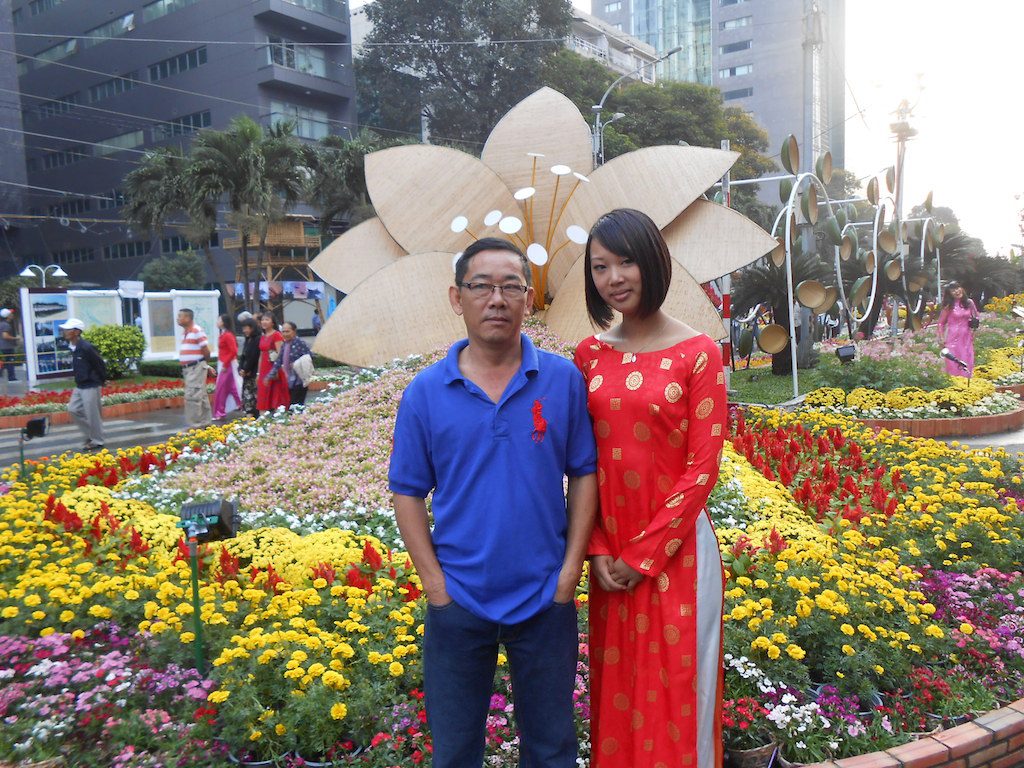 My conclusion after 6 months Vietnam
We do not have much, but we are happy. What do I need all the apple stuff when I get delicious food and beer for free?