The Maldives seem so far away but actually are not. I travelled to Malé with Emirates and it barely took  11 hours. My destination for the next days  was Como Cocoa Island, a private island in the South Malé Atoll. Arriving at the very small airport I went to E5 counter to check in for the speed boat transfer to Cocoa Island. The transfer took about 40 Minutes but time flew by.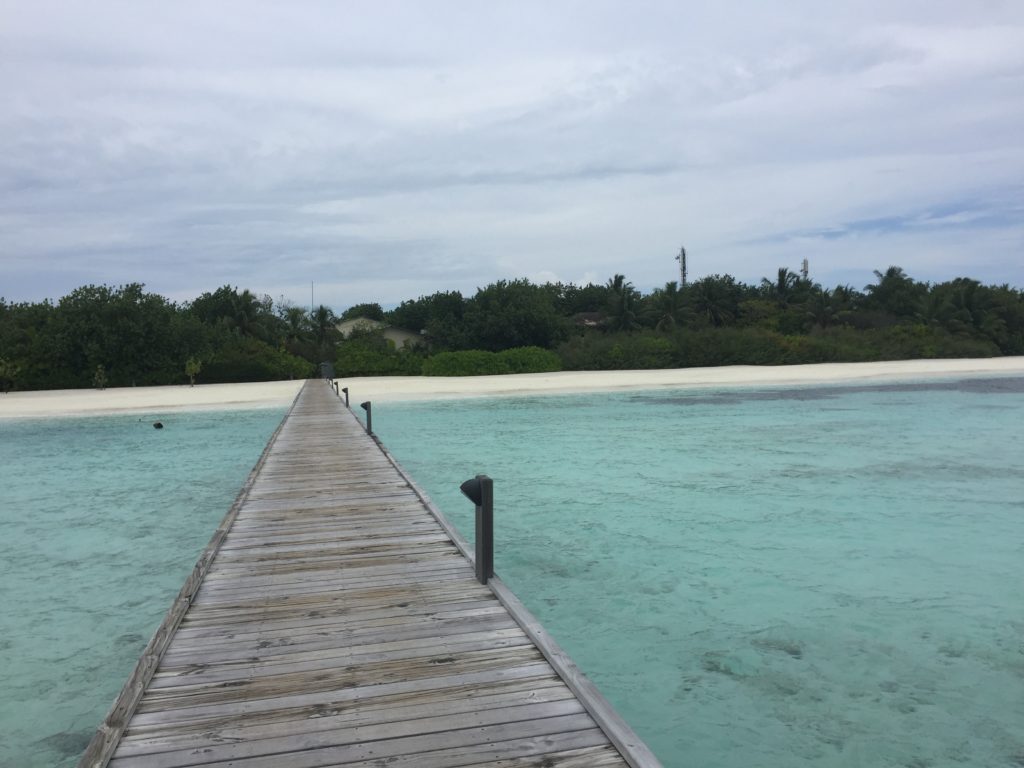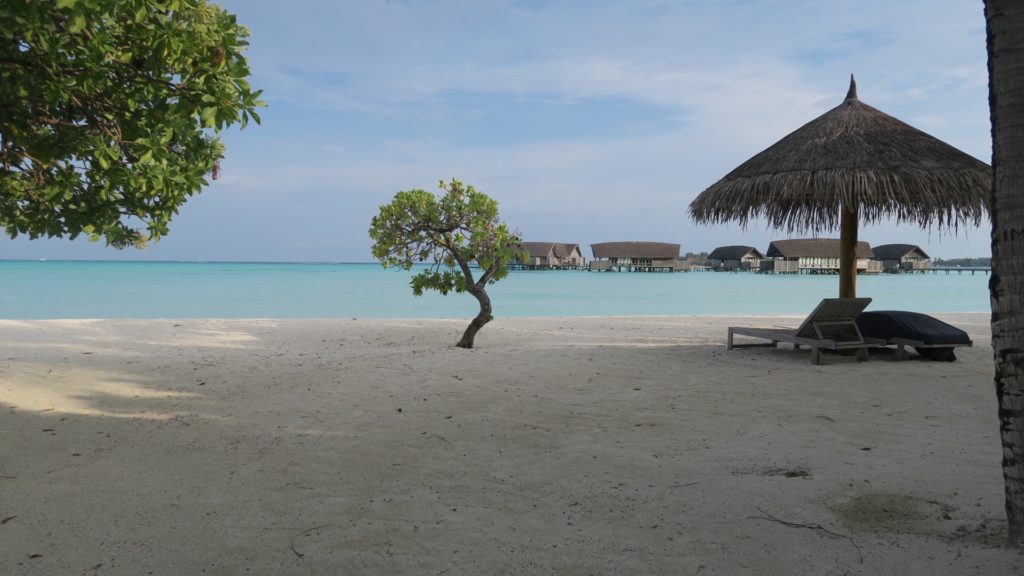 Passing by a few islands suddenly we slowed down and paradise appeared. The weather could be better, it was still warm but cloudy.  I was welcomed by the Como Staff and followed them down the jetty to the reception. Quick check In and I was lead to my Dhoni Loft, an over-water suite. Como Cocoa Island is one of the two Como resorts in the Maldives and the most private one. 33 overwater suites await you in paradise. As every room has its own access to the sea I love every room category. The suites are designed like Dhonis, traditional fishing boats and the style is very simple and pure. Less is more!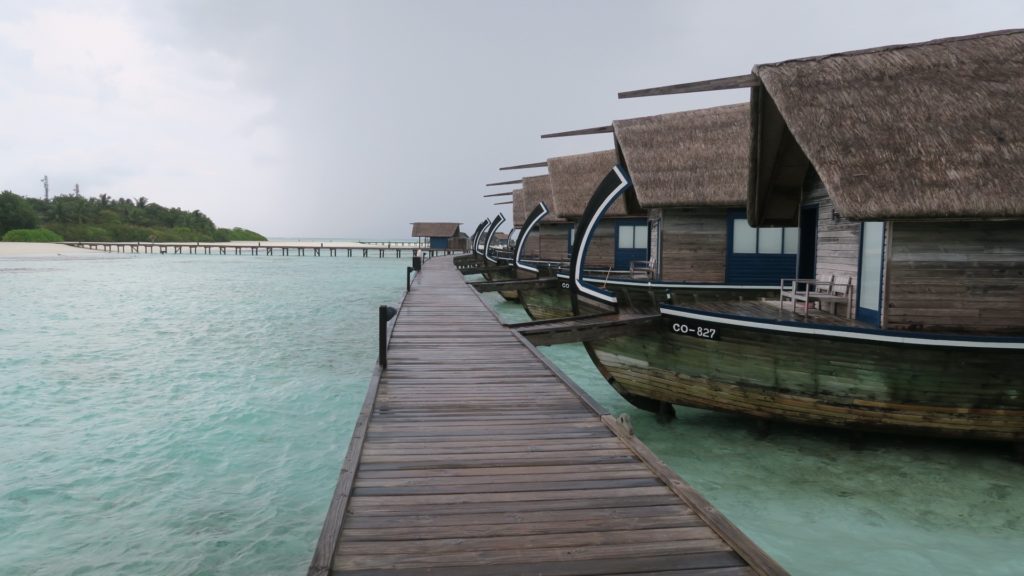 Starting category is the Dhoni Suite, a picture perfect room which I prefer over the Dhoni Loft honestly. Why? Because having the bed room upstairs is cool but still you need to walk a lot. Last night I forgot to turn off the a/c in the bathroom, the adapter and some other stuff, so I ran up and down three times. For families with older children the loft makes more sense because you can turn the sofa into sofa beds. The villas are larger in size and nice. However they are at the end of each jetty and that may take 10 more minutes to walk.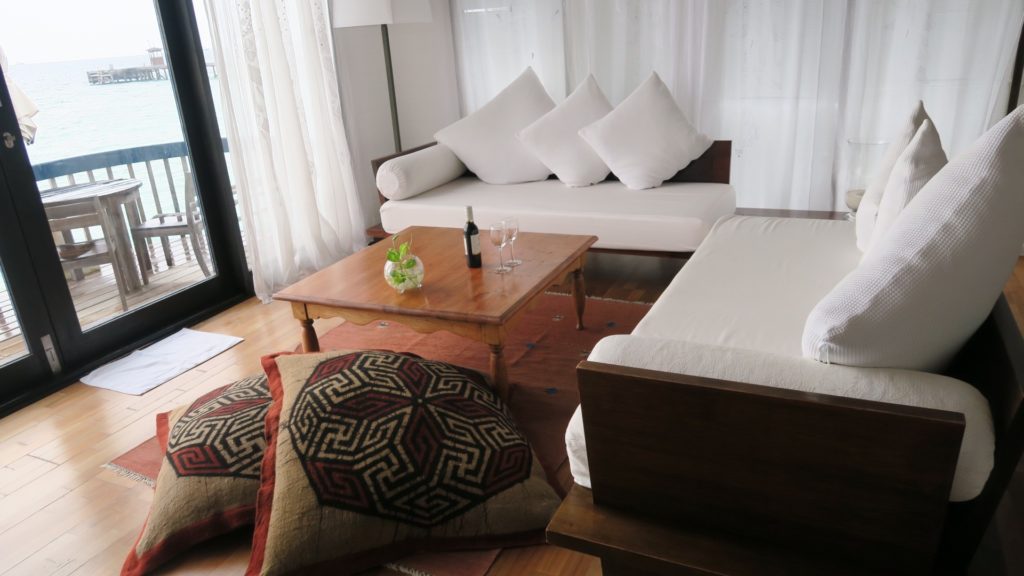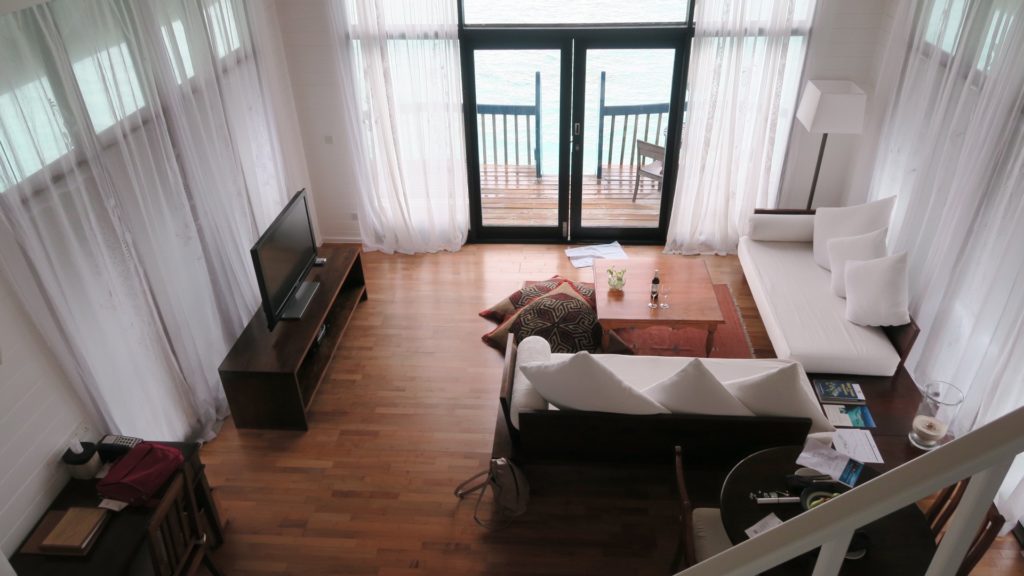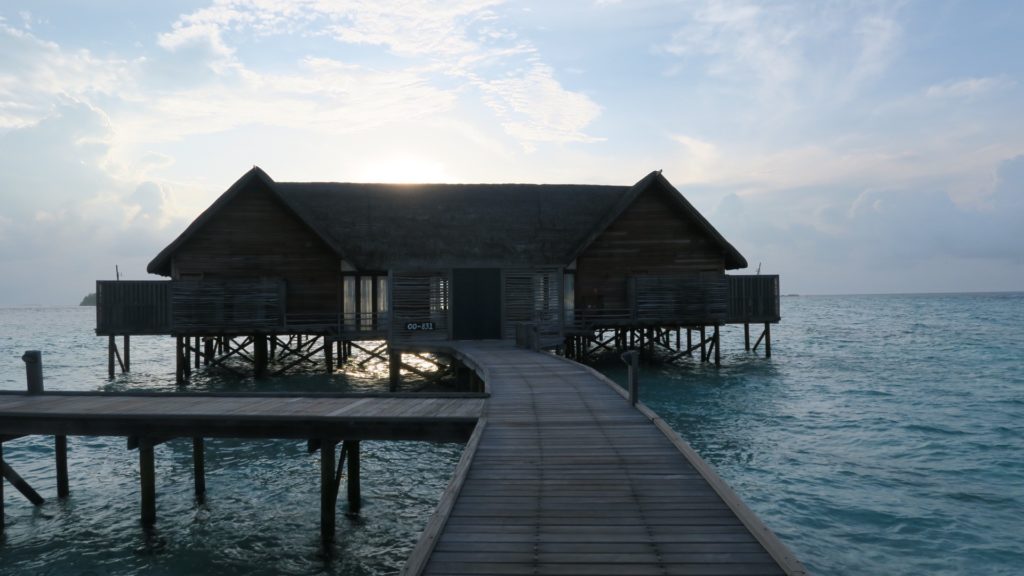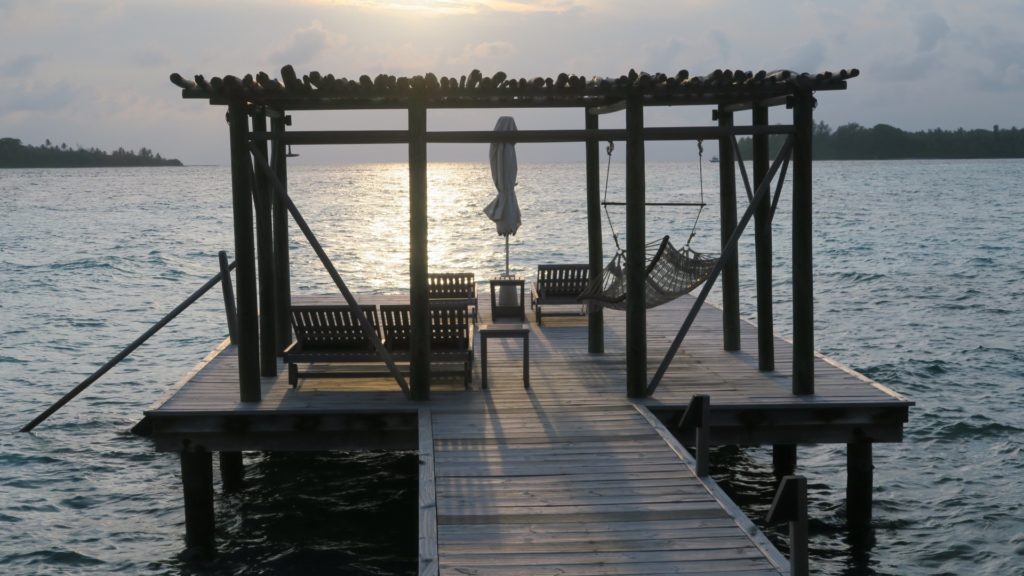 Walking on the small island of Cocoa Island is a good activity because one can see baby sharks, mantas and of course fishes. It is incredible to walk barefoot down the powder beaches next to 10 baby sharks. I could even touch them but I did not. Barefoot Luxury is the most precious feeling I learned here. Toss away your flip flops and welcome the pure barefoot luxury. Going to dinner with no shoes? That's possible on Cocoa Island.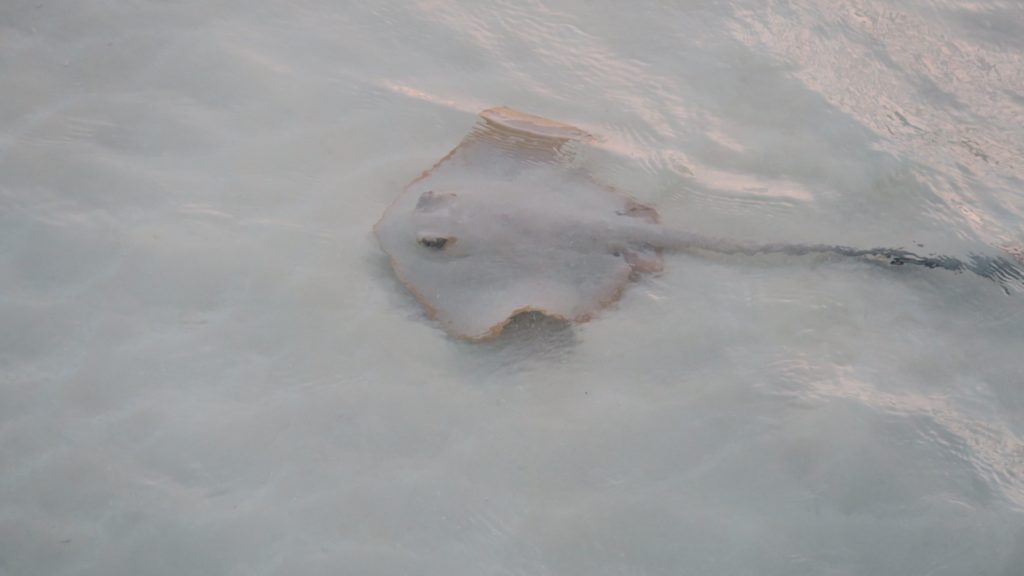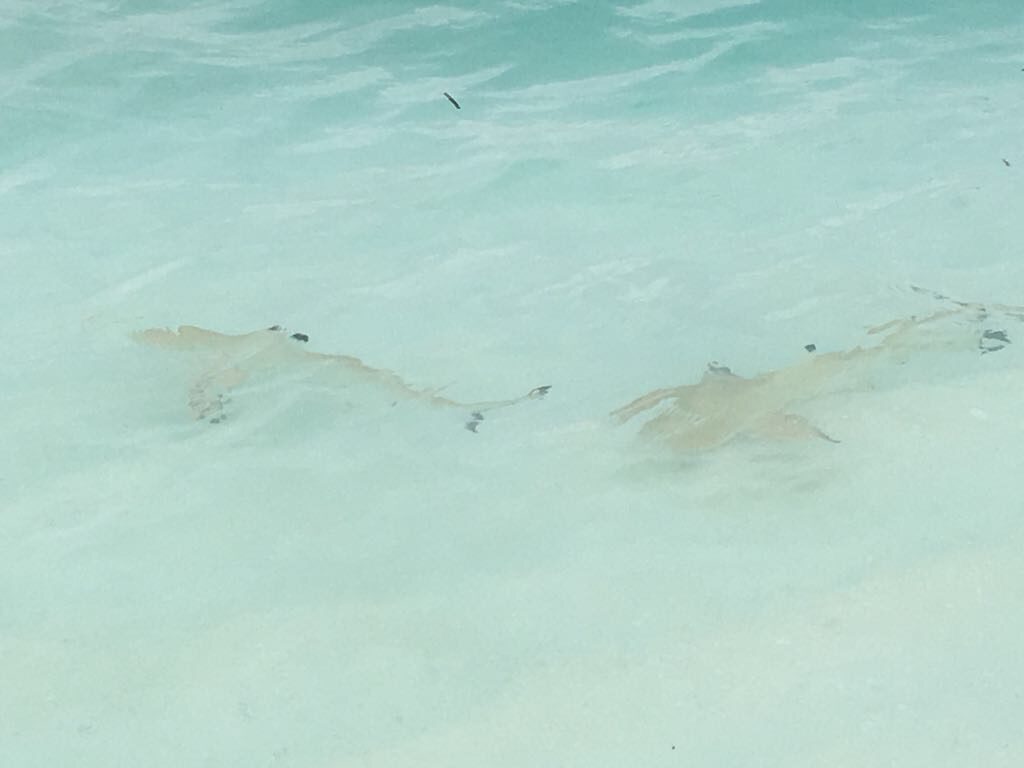 The island is so small that it barely took 15 minutes to finish a round. I like the intimate atmosphere. It was never too crowded and everyone seemed to be happy. The 150 staff were always friendly, smiling and happy to assist. Funny story on my first day on Cocoa Island (which happened to be 1 April 2017, well my first april prank on the Maldives). I was in the water to do some snorkeling and somehow my terrace door went baaaam and I found myself locked outside. Luckily I took my phone with me and called reception and they sent two staff members to "save" me.
Como Cocoa Island is paradise for me and I understand why the resort has the highest repeater rate in the Maldives. You come here and never want to leave. At first I thoughT I would not stay here more than a few days. There is nothing to do here but I was wrong. You can do so much:
– snorkeling infront of you own bungalow
– turtle snorkeling with a guide
– complimentary yoga lessons
– como shambala wellness retreats
– gym & hydro pool
– stand up paddling & kayaking
– wind surfing
– whale shark observation
– local island experiences
– private sandbank dinner etc
Last but not least I have to mention the outstanding food which is served at the Ufa Restaurant. They have special themes on a few days like Thai and Indian Cuisine but you can also order from the card (try the Como Shambala Card which focuses on health & fitness). As it is the only restaurant on the island one should go with halfboard. Try at least the lobster salad and the prawn pomelo salad. Best salads I ever had. I could eat them over and over again and now I am heading to the restaurant to get more of the pomelo salad.