My Myanmar Trip was full of so many highlights so I can't decide which was my top highlight. However I think I like the Balloons over Bagan and Green Hill Valley Camp the most. Honestly I did not unterstand why people love elephants because they are elephants you know. However when I was one on one with those gentle animals I never wanted to leave.
So when we go there after an hour drive from Kalaw our guide told us that there are three programs and we could choose which one to join. Maybe the 2 hours trekking program? Only joking, I would never ever trek two hours since 1. my shoes are not suitable and 2. I am a lazy person.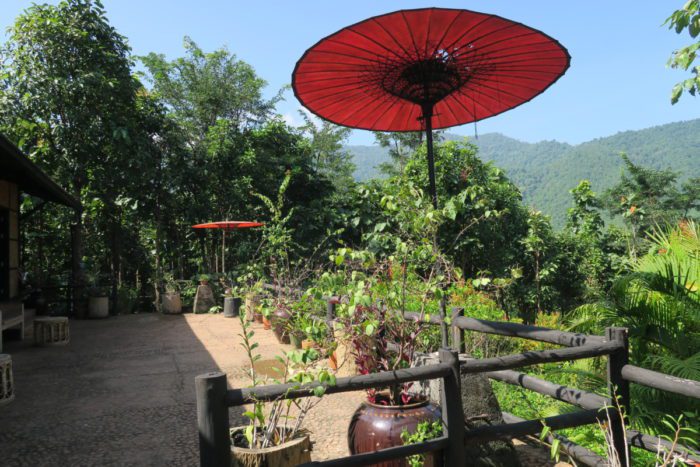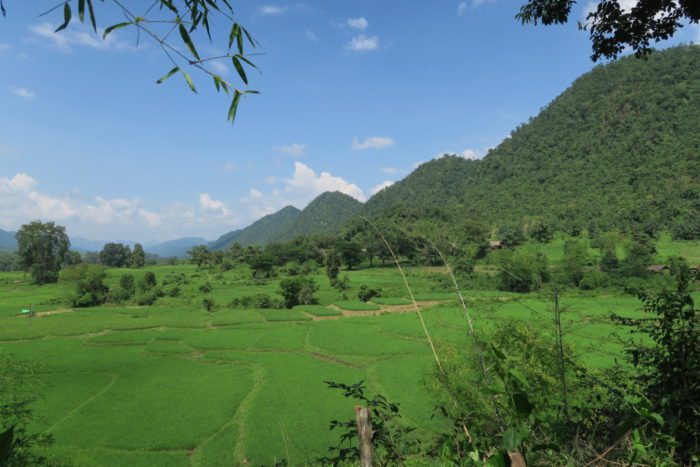 Green Hill Valley Camp was founded 2011 by a Myanmar family which worked with the elephants of MTE (Myanmar Timber Enterprise). They bought the old elephants and gave them a new home where could happily live. Nowadays 7 happy elephants calling this compound home and it is indeed beautiful. The Camp is financed by visitors and the owners and staffs goal is to teach everyone about the right treatment of animals and nature.
On arrival we meet our Mahout who teaches us many facts of the camps, e.g. the elephants live in the woods are only come in the morning for food and bath. After 3 pm they return to the shadows of the trees and sometimes they do not come even if their Mahouts call. Sounds like me when I am snugged in my pyjama watching tv and friends calling me out on Sundays. No way I will not come, even if you offer me food.
So after introductions it is spray time (mosquito repellent and sun protector) and we walk down the sloppy valley over a bamboo bridge to visit the grey giants. We are separated into small groups and get ready to feed the 4 elephants. Oh delicious sugar cane, pumpkin and oat balls! The elephants are really hungry and I believe the food we offered is not enough. Always eating like me … I could also be an elephant in my next life here!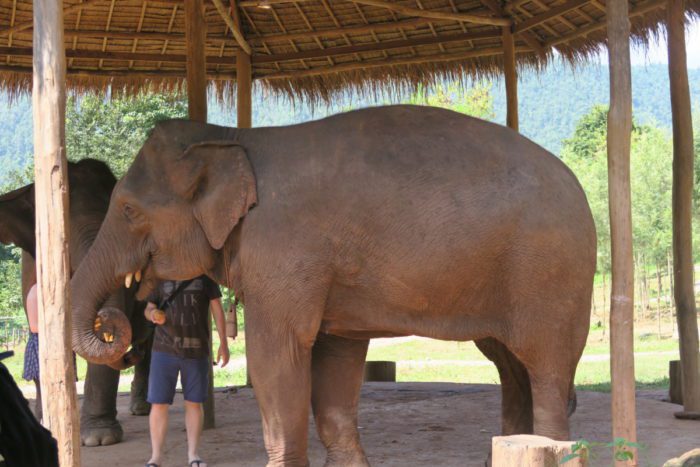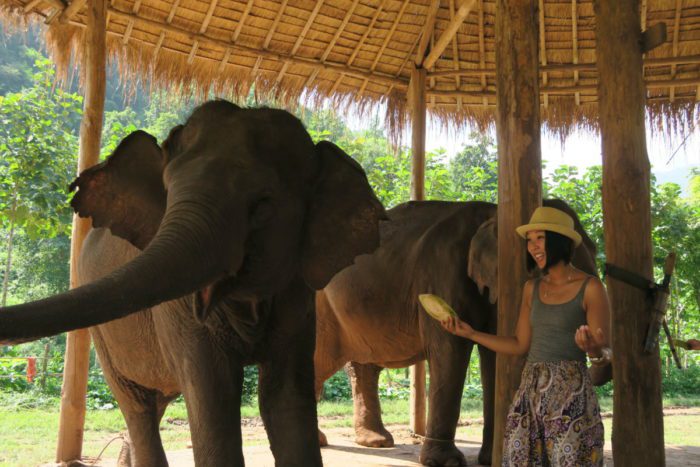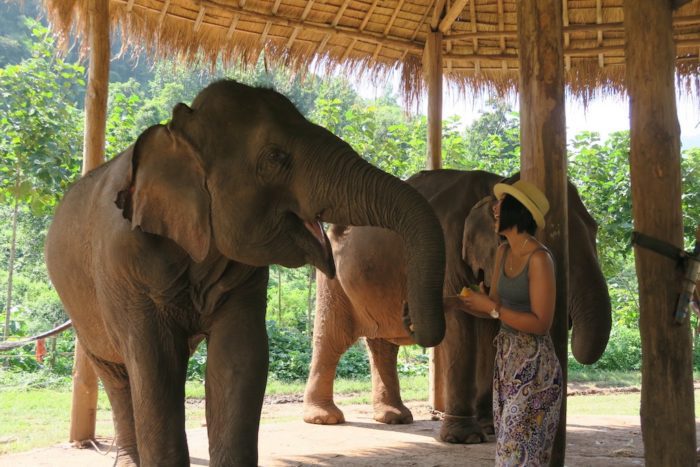 Now it is time to change to our "Mahout Bathing Trousers" to take a bath with the elephants. We walk for about 6 Minutes to the next cold river and jump into the water. Minutes later two elephants joining us and we use plants to clean the rough skins. The current is quite strong but I can get hold onto the elephants. I looked at the others and everyone is smiling. So many happy faces and I am sure the elephants also enjoy our little gathering.
In the end we pop into the vets office and learn more about elephant care. Uncle Ba loves his "kids" and takes a good care of them. You can see that the staff of Green Hill Valley Camp does not do this to gain money but to protect the elephant. It is a pity that many travelers love to ride elephants and I also admit that I did this too. I changed my attitude years ago when I read a terrible article about elephant abusing and nowadays I would never ever do this again. Elephants are wonderful animals and can carry only one or two persons max. Only Mahouts are allowed to ride this beautiful creatures and we as travelers should respect this. The last activity of this exciting day is planting our own teak trees. I never planted a tree before and it is a great experience. In Germany we have a special "Mai-Tree" which is decorated and placed on public spaces. People gather on 1 May and dance around the tree. Now I have my own "Mai-Tree" and maybe one day I come back to dance here too?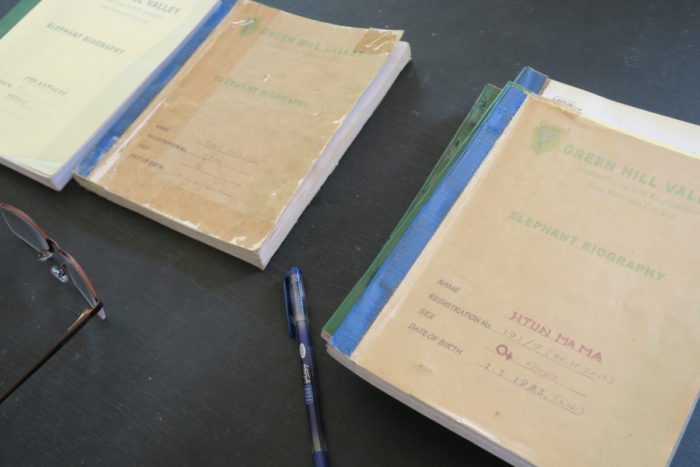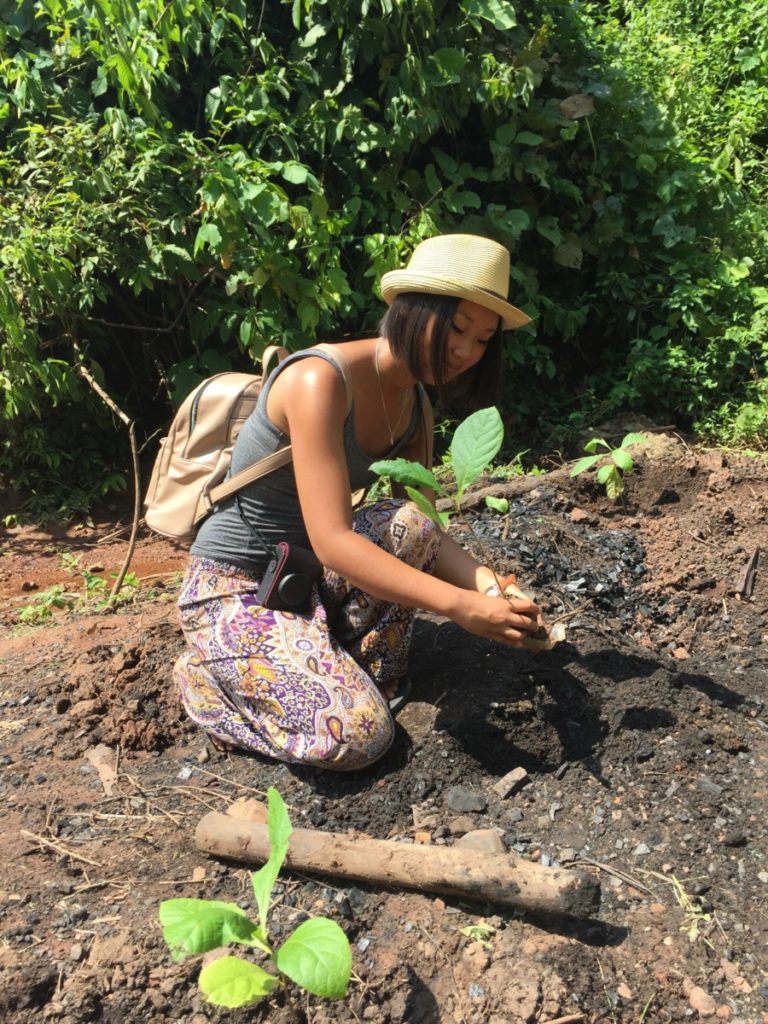 Green Hill Valley Camp is a wonderful chance to be close to the elephants and really teaches about sustainability and right care. Please support projects like this elephant camp and stop riding elephants for fun. It might be fun for you but not for these animals!