Tomorrow is the day I doom. The day I hate so much. The day you left.
How does one handle the pain of losing someone special?
They say time will heal but is it true? Will the memories fade away?
I don't think so. I don't hope so because it will take away all our precious memories. True, the pain is tremendous but would it be good if we loose all memories? 
It has been one year and it feels like yesterday, when my mom called me. I live day by day not regretting anything but this I regret until my last breath. If I could turn back time I would do anything possible to get to you. I would run to the airport and take the next plane home. I would climb mountains just to get to you in time. 
Lucky "Babymaus" Pham was our everything. I got her when I was 10 years old and spent my whole childhood with her. She was there when I fell in love for the first time, when my heart was broken, when I decided to travel the world. 15 years is a quite good age for a Jack Russel Terrier and I know you had a great long life. I know that it was time to let you go but it hurts. It still hurts after one year and it will not stop any day soon. 
So if people ask me whether time will heal I will say no.
Days will fly by, we get old, get promoted, move cities, change jobs, fall in love, get engaged, marry, have a family … we continue living. We do everything to forget bad memories but they also belong to life. Good memories, bad memories, that's what life is about. 
I don't want time to heal. I don't want time to erase all memories.
I love you. Forever.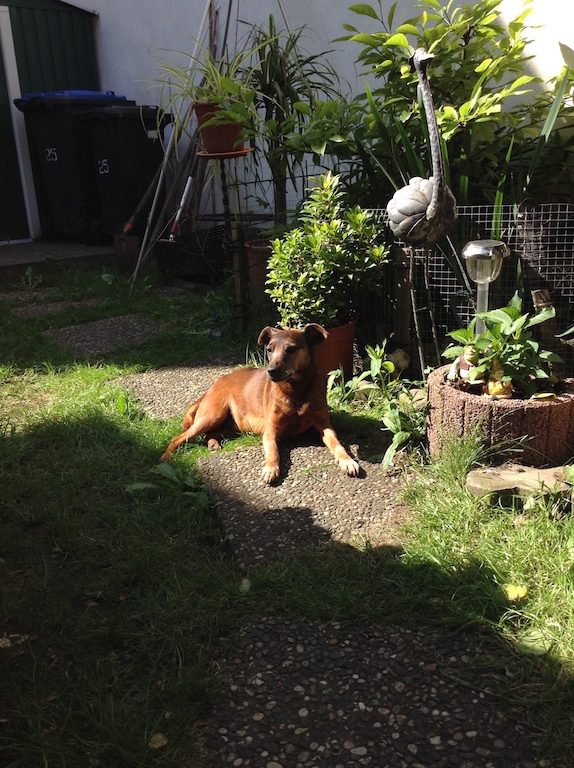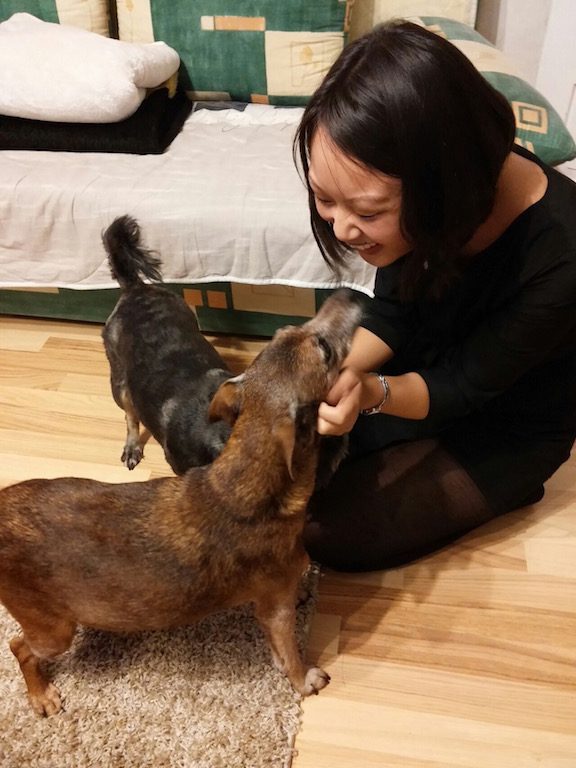 I just can't believe you're gone
Still waiting for morning to come
Wanna see if the sun will rise even without you by my side
When we have so much in store tell me what is it I'm reaching for
When we're through building memories I'll hold yesterday in my heart
They can take tomorrow and the plans we made
They can take the music that we never played
All the broken dreams take everything
Just take it away
But they can never have yesterday
They can take the future that we'll never know
They can take the places that we said we would go
All the broken dreams take everything
Just take it away
But they can never have yesterday 
You always used to say I should be thankful for every day Heaven knows what the future holds or at least how the story goes
(But I never believed them till now)
I know I'll see you again I'm sure no it's not selfish to ask for more
One more night one more day
One more smile on your face but they can't take yesterday
I thought our days would last forever
(But it wasn't our destiny)
Cause in my mind we had so much time
But I was so wrong
Now I can believe that I can still find the strength in the moments we made
I'm looking back on yesterday
All the broken dreams take everything
But they can never have yesterday 
–
Yesterday by Leona Lewis