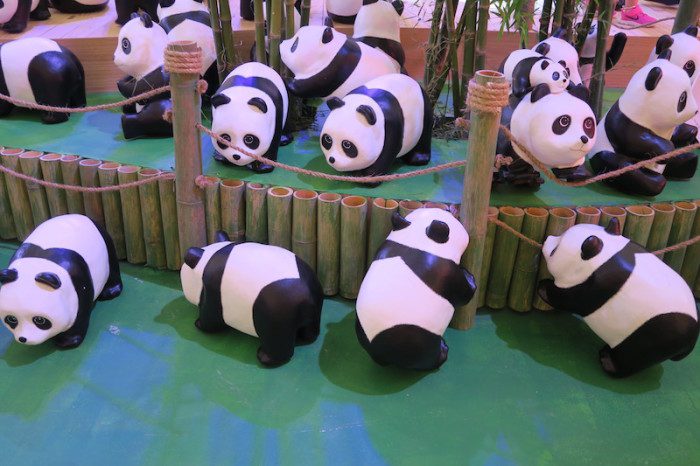 The Pandas taking over big cities Paris, London and Tokyo. And right now they are in Bangkok, where I am. I could not resist not to see them thus took the chance before heading to Saigon. The 1600 Pandas designed by French Artist Paulo Grangeon cooperating with WWF to make us aware of the endangered cute bears. Since 4 March 2016 the pandas are traveling in Thailand and you can see the map of their location below. From 17 – 23 March they are leaving Bangkok for Chiang Mai and Ayyuthaya. Afterwards they are based in super luxury department store Central Embassy.
I would love to take pictures of the pandas infront of the landmarks like royal palace but well since Central Embassy is a partner they are found on ground level next to Chanel, Hermes and Louis Vuitton. More informations about donation or adoption on their official website.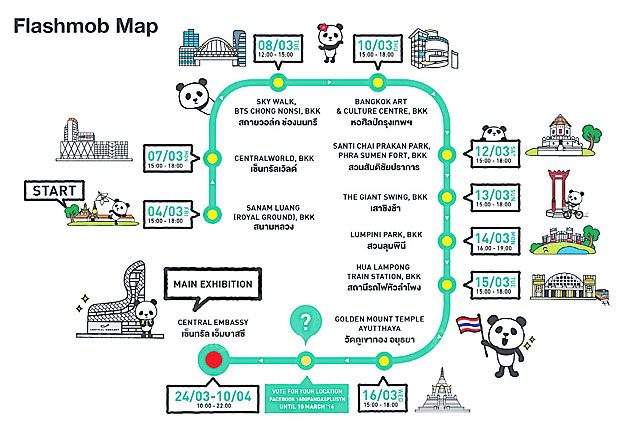 The Pandas are coming!