Having spent 11 days in Saigon it was time to say sayonara and continue traveling. I have enjoyed the very hot weather (38°C), the freedom or driving a scooter and eating 24 hours (leading me to skip the scale since I knew I gained at least 4 kg on this trip). My next station was my favorite resort in Hue: Pilgrimage Resort & Spa.
This resort is a hidden gem, in the middle of nowhere and picture perfect. I love everything about this resort. Especially the so ever kind guest relations /operations manager Miwa from Japan. Every time I come here (it was my second but not last stay) she greets me like we have not seen each other in ages (it was only 10 months lol). It is really seldom that you are greeted so warmly so I only can recommend this hotel to you. Even if the location is not so central it is definitely worth the stay.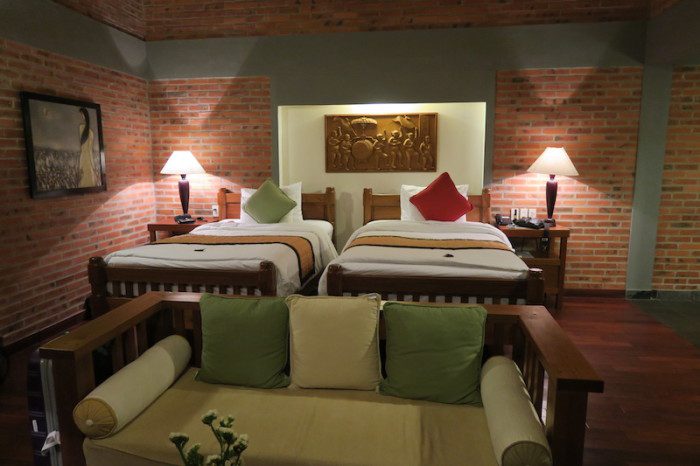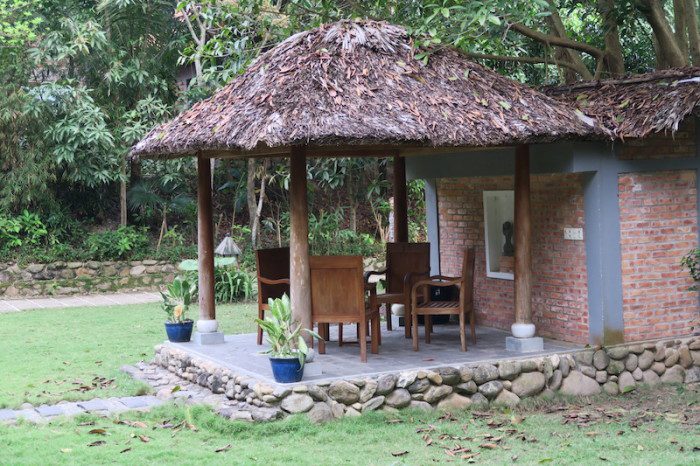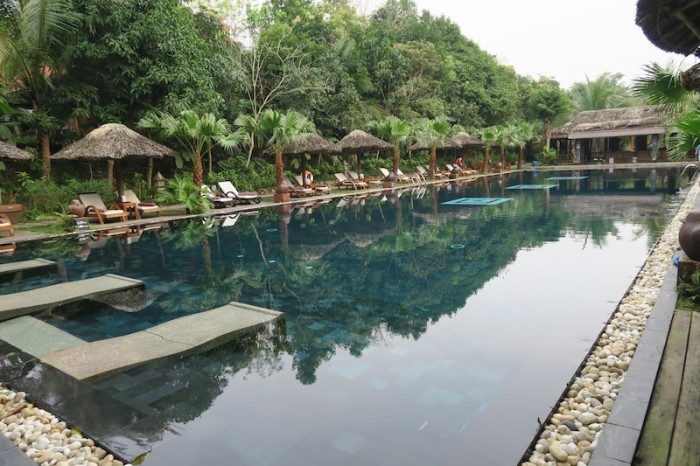 Read my review here.
I travel a lot (but not enough) and sometimes it is good to be lazy and do nothing. I love meeting people. seeing new places, staying at nice hotels and discover the world. Working a lot it is good to do a vacations every 6 months, even if it means I have to travel across the world. I love boarding a plane and travel for far places. I don't need a short vacations in Spain or Italy, because I could do this later, when I have retired. I am an Asia Specialist so it does make sense to travel to Asia a lot, right?
City Hopping is nice but after Bangkok, Saigon and Hong Kong I needed a small town, especially with beach and nice restaurants. One of my favorite places is Faifo, which nowadays is known as Hoi An. I come here every year for 2 or 3 days to chill and have tbe best "banh mi" (sandwhich) in the world. Family is very important for me and my grand parents are quite old. My family is also large so I try to visit them as much as possible. I started traveling when I was 17 and have never look back. When I was younger we never travelled to Vietnam to visit our family. We bought and renovated a house, we went to school and we never had time and money for traveling. However this has changed when I graduated from high school. My mom surprised me and my little sister with a trip to Toronto, Canada. I spent the next 3 summers in Canada, visiting my family and friends and in 2011 I travelled to Vancouver, San Francisco, Los Angeles and Las Vegas. Since 2009 I have never look back.
Many people say that Hoi An is full of tourists and it might be true but still it is one of the most charming cities I know. There is less traffic, people are so kind and the landscape is just beautiful. The beaches are nice and so are the resorts here. I usually stay at Palm Garden Hoi An, a nice beach resort at Cua Dai Beach. Its only 15 minutes from the old town and a frequent shuttle bus takes us to the city.
I recommend visiting the old town after 4 pm because the sun goes down and the lanterns start to light the city. If you are active you can rent a bike and cycle to the city. Back in 2014 I have cycled from Hoi An to the beach and it was very relaxing.  Stroll through the small alleys and try this super hyper tea on Tran Phu 150. It is a herbal / fruit tea and so delicious (lemong grass, cinnamon, ginseng and lemon). There are many copy cats but look for this sign. The price is about 10.000 VND (ca. 50 c)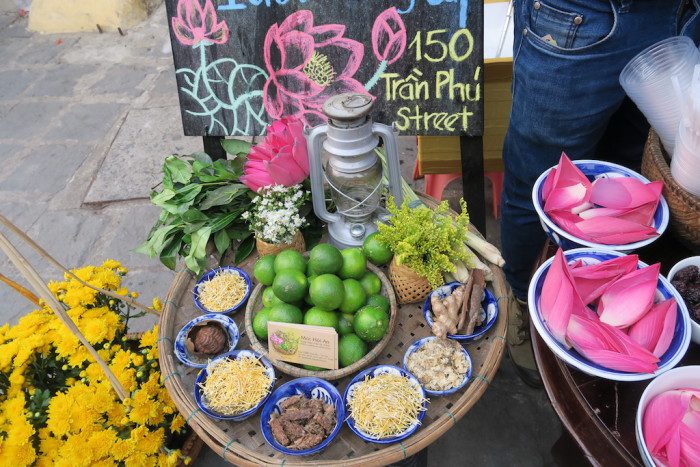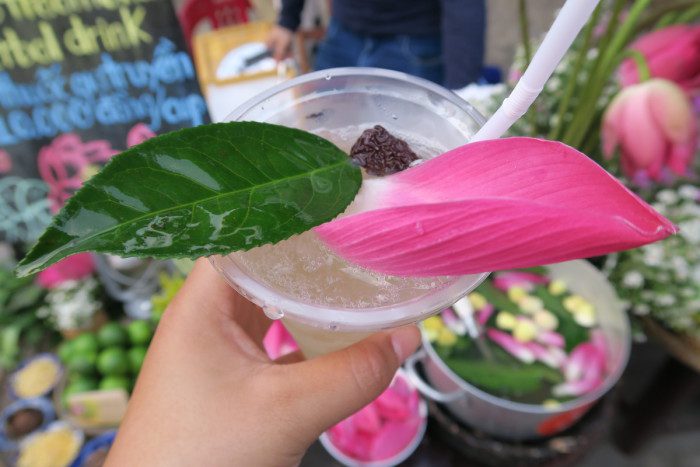 Afterwards have dinner or a late brunch at my favorite banh mi spot: Banh Mi Queen Khanh on Tran Cao Van. Please notice that the banh mi should only be served by the old lady because her daughters cannot served it as the original grandma does. I tried it the last time with my sister and it sucked. Better go and try it at Banh Mi Phuong, which is also very good.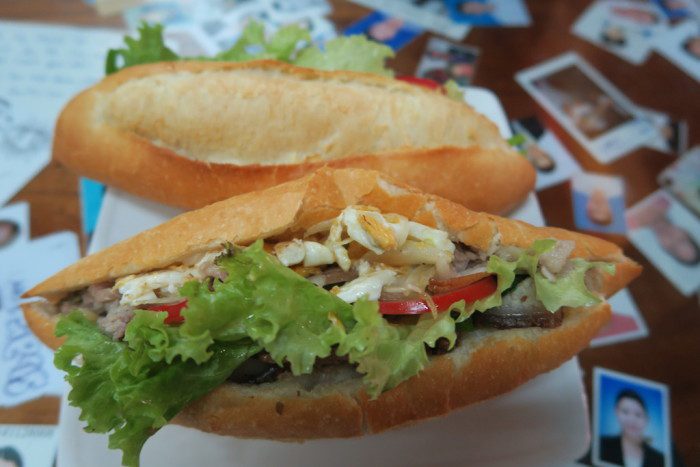 Nachdem ihr gut gegessen habt, lohnt sich ein Verdaungspaziergang über den Markt, vorbei an den Laternenwerkstätten und Boutiquen, wo man günstig Souvenirs kaufen kann. Ich würde jedoch noch etwas warten, da man auf dem Nachtmarkt besser feilschen kann.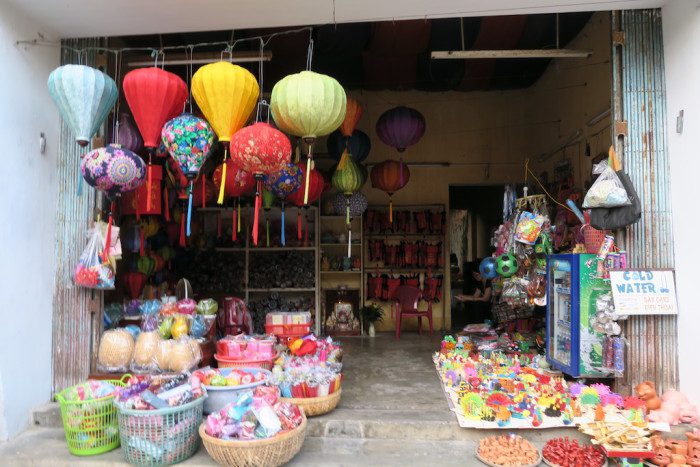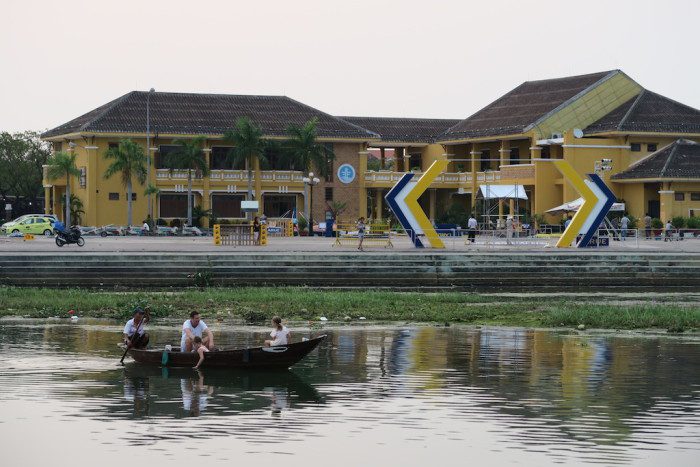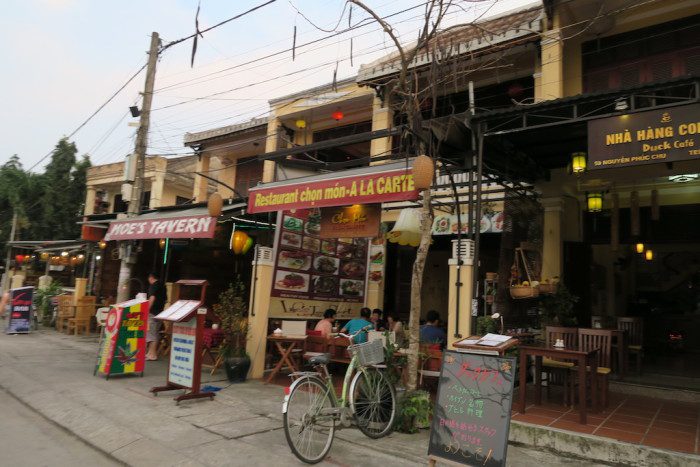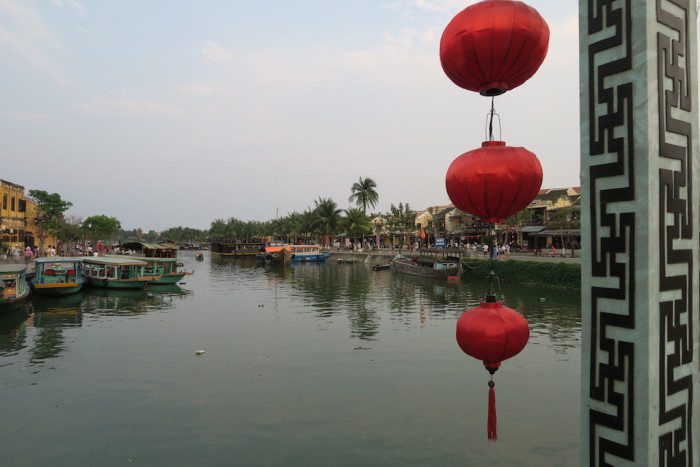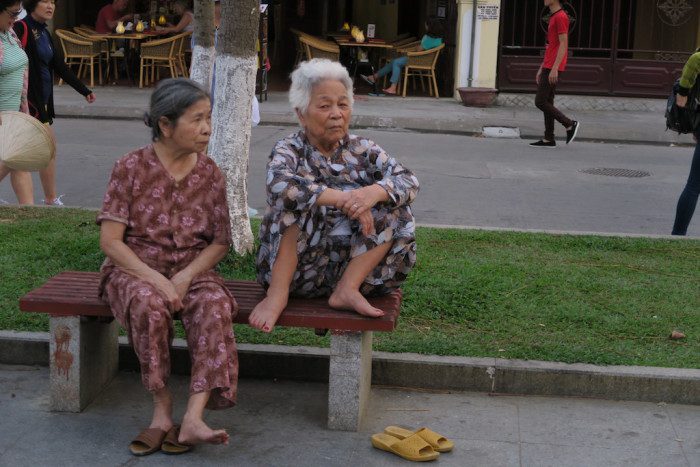 Watch the sun set from the bridge or rent a local boat to take you on the river towards the sun. When the day has turned into night visit the local night market across the bridge. If you make it earlier than the sunset walk towards the river, sit on a red plastic chair, order a caphe sua da for 20.000 vnd and watch people and ferries. The moment is special.