Goodmorning Everyone!
Today's  a special day because I am in Java, Indonesia 🙂
Yesterday I took the Qatar Airways via Doha and Jakarta (switching to Garuda Indonesia) to arrive later evening in Yogyakarta, It was a very long journey, about 24 hours because we had to wait 3 hours in Doha and another 3 hours in Yogya. Since we passed the control in Jakartar, we did not have to pay for the visa-on-arrival which is free for German Citizens. We arrived at Saraswati Borobudur pretty late and went straight to bed.
At 4 pm a wake up call throw me out of bed and straight into our bus to Borobudur Temple, the largest Buddhist Temple Javas.
Our Guide Yohanes, a very funny and kind person bought our tickets which were not cheap as expected (380.000 Rupiah) but it was worth it. Equipped with torches we climbed up the stairs to the temple just in time as the sun started to rise. It was still dark when we sat down and quite. Very quite. Nobody spoke and everyone went ooohhh and aahhhh as the first sunrays came out. Then she came, the sun, and charmed all of us. I have seen the sunrise at Angkor Wat and seriously this sunrise at Borobudur rocks it. Maybe because the entry is limited and I could walk around freely and take amazing pictures. Don't miss this awesome sunrise.
 Good Morning Indonesia! I'm sooo ready to wake up early to greet you.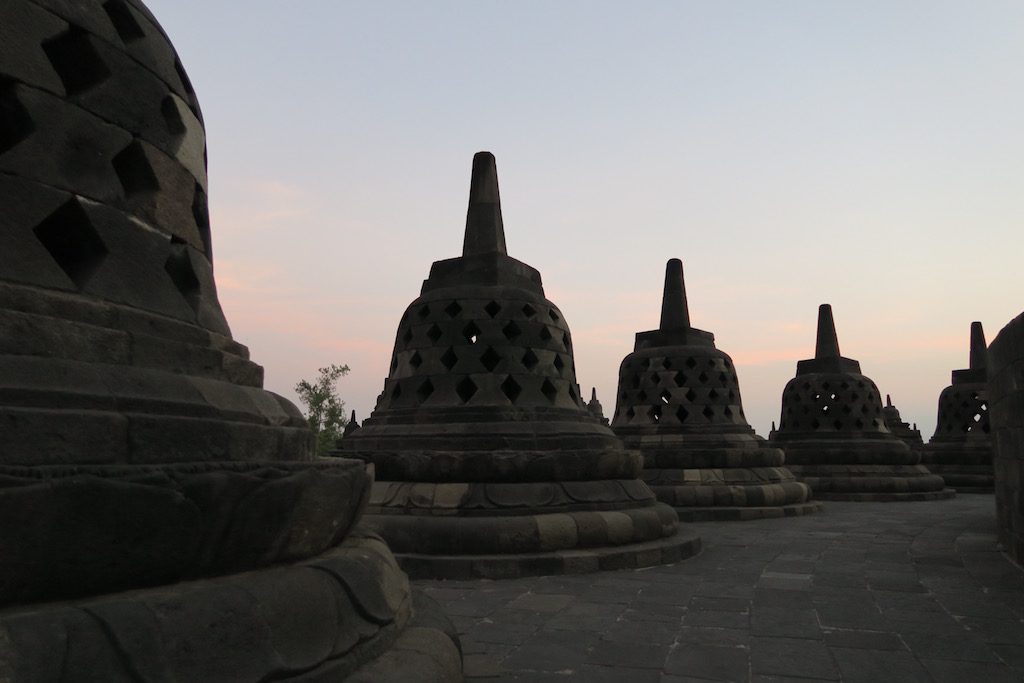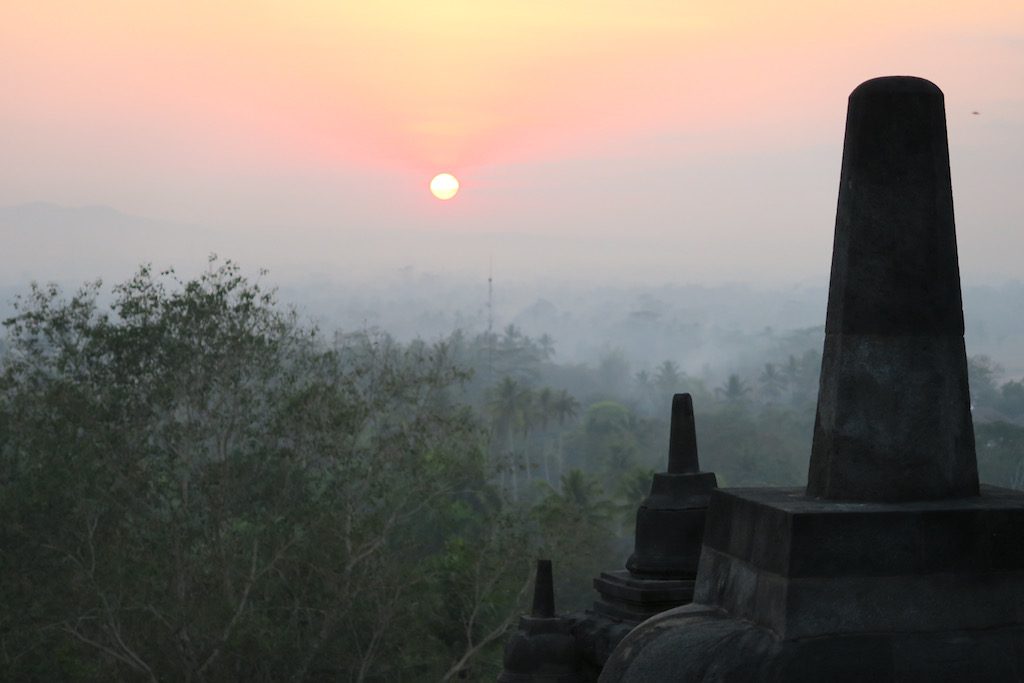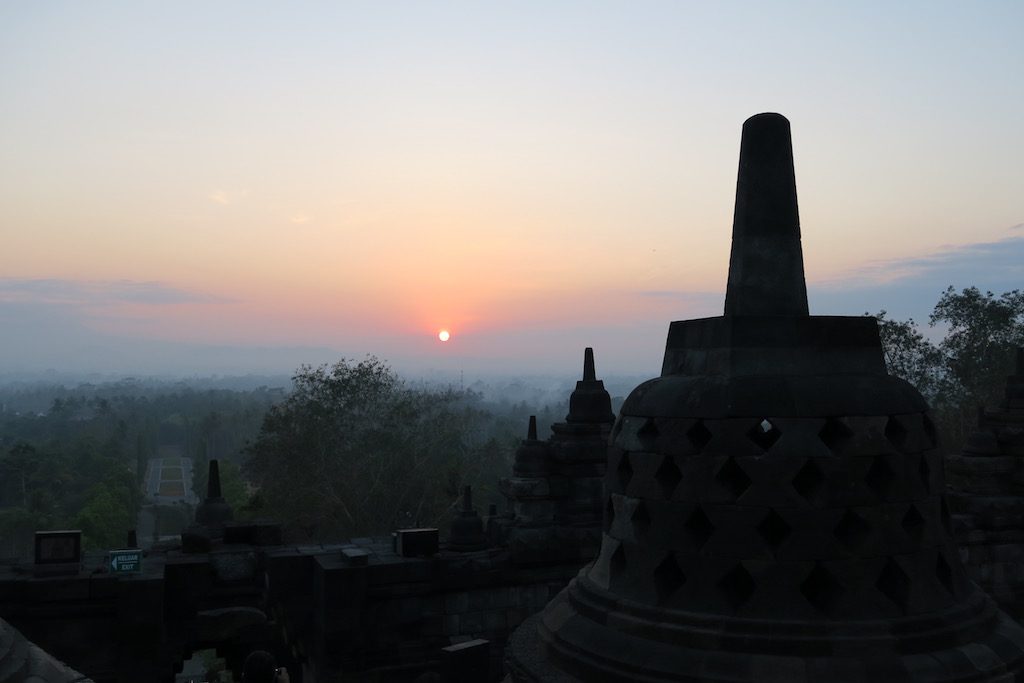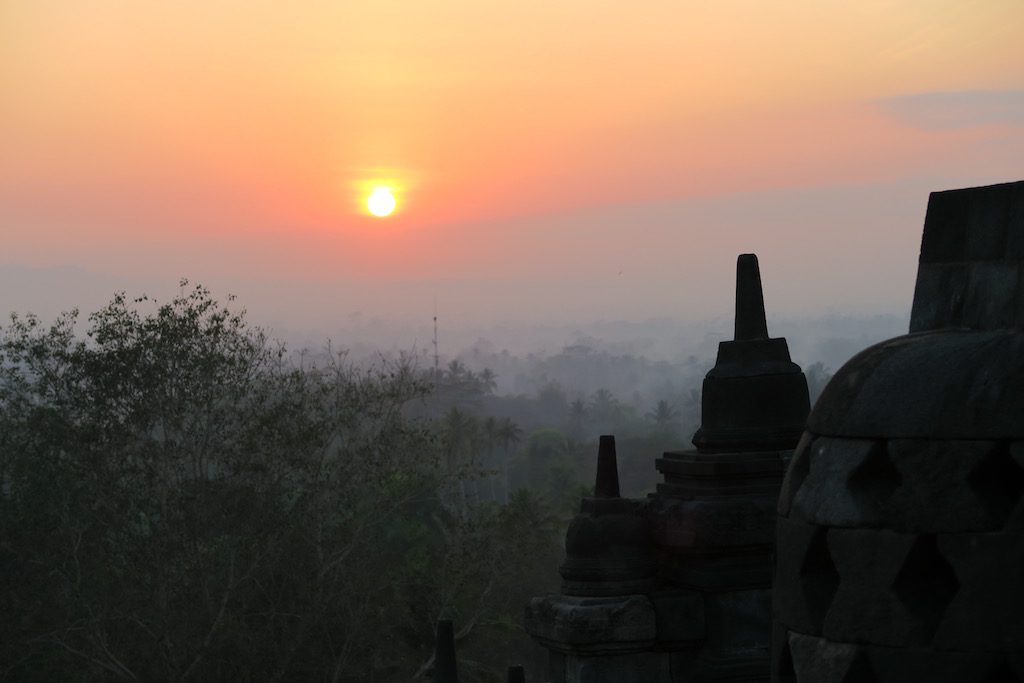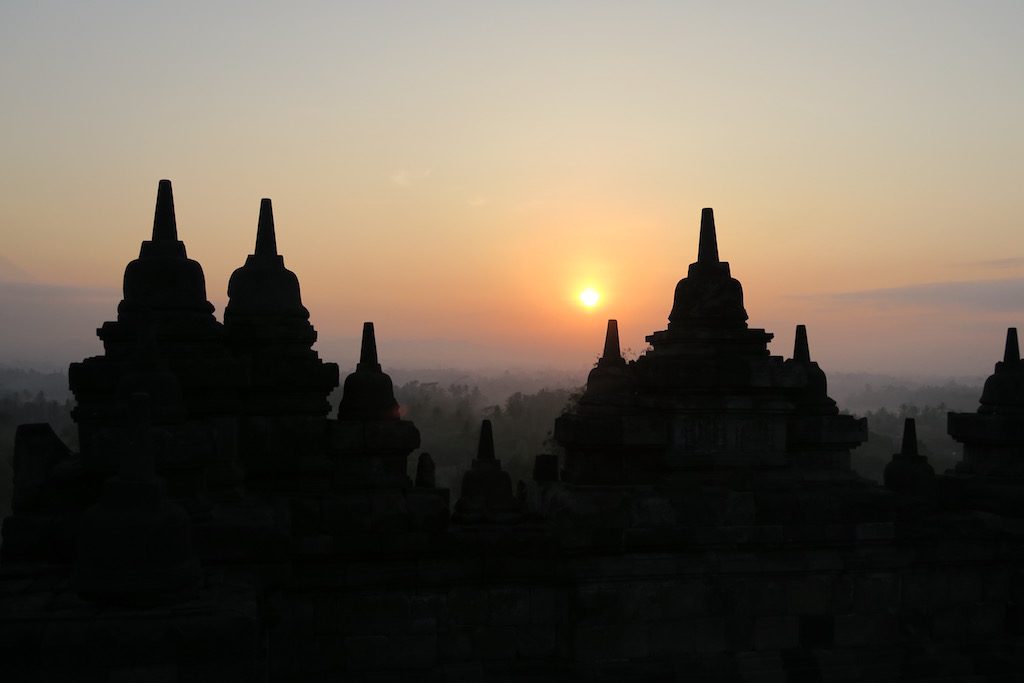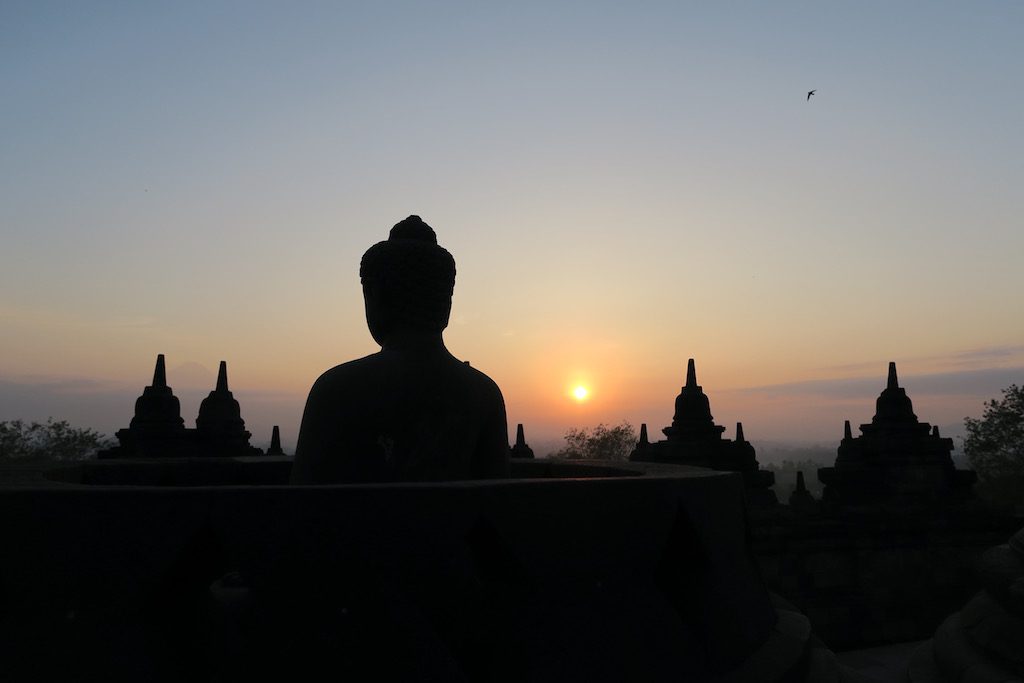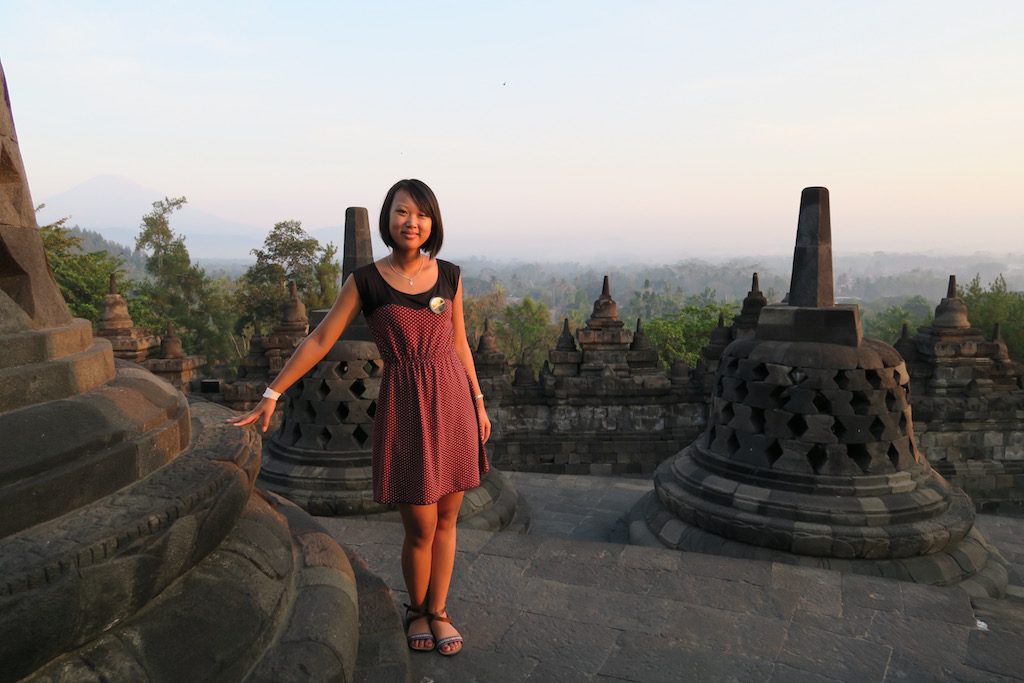 Organized by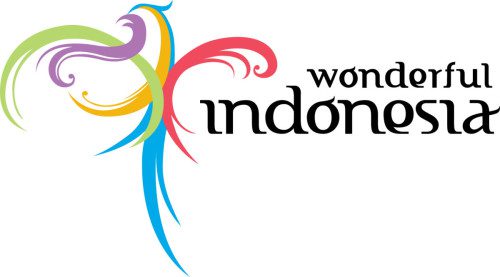 Supported By