Day One in Hong Kong
---
In April I travelled with my baby sister to Hong Kong, the last station of my "three weeks – three countries" trip which was totally insane but well that's us, the Phamous Sistas wanting to see as much as possible. If you have not read about my super crazy trip, you can read it below. Just click on the pictures.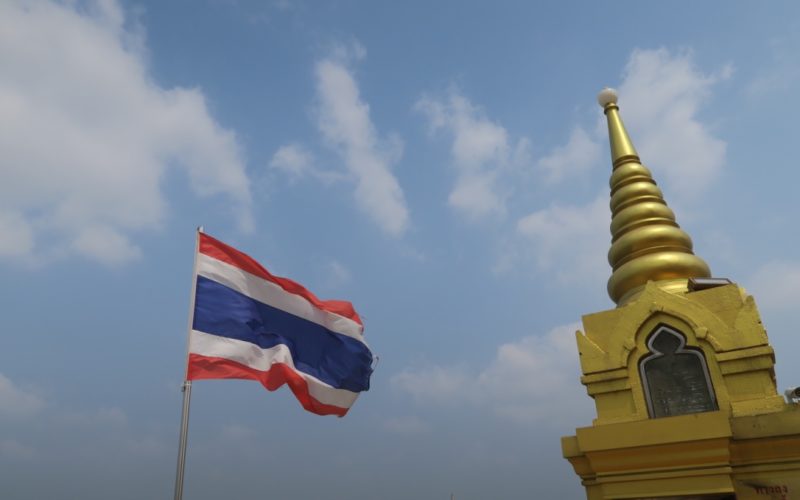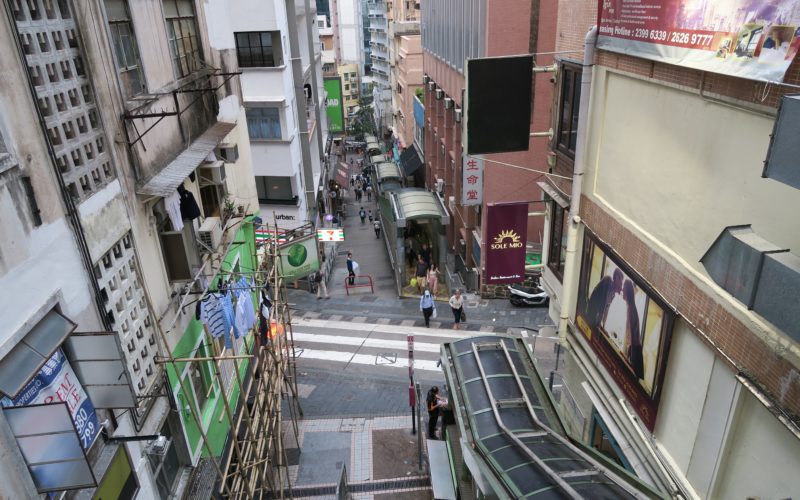 We took the super low cost carrier Hong Kong Express from Danang straight to Hong Kong where we were greeted by our guide and driver who took us to Kowloon. Unfortunately I did not know that the weekend I came Rugby 7 took place and all hotels were fully booked or super expensive. Luckily I managed to book a decent 3* Hotel on Nathan Road next to the MRT Station Yau Ma Tei. The Casa Deluxe is a great city hotel and totally ok considering the great location and size of the room (I heard of the small size in Hong Kong and upgraded to Premier Deluxe Room).
The room was on level 9 and about 19 m2 large. If you are looking for an affordable hotel room in Hong Kong I can recommend Casa Deluxe. The rates start at 80 € w/o breakfast. If you want to be closer to Victoria Harbour and right in the heart of Kowloon stay at 4* Kowloon Hotel which is right behind the Peninsula (my favorite 5* choice in Hong Kong). Please be aware that the rooms there are quite small, but hey who stays in room if one can explore Hong Kong. Last but not least we also have some design and boutique hotel loves here, don't we? What about the Mira Hotel? Large rooms and quite nice above a mall. Watch out for your credit cards hubbies!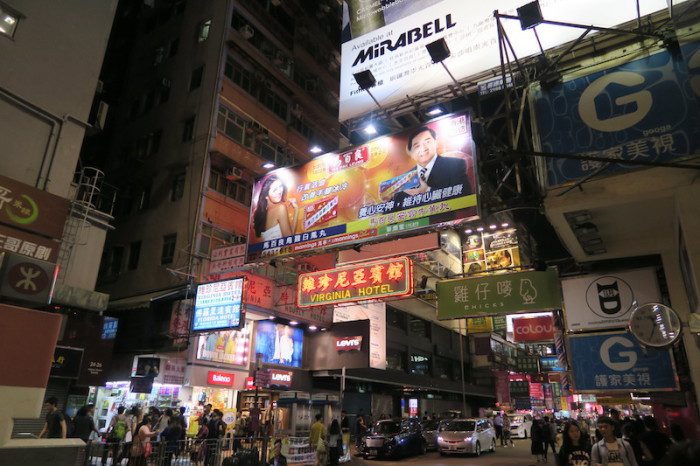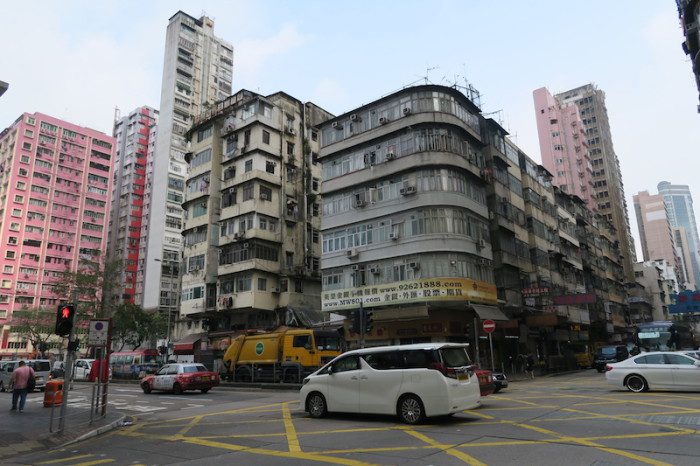 After checking in and napping (I always try to nap when I'm in Asia) we went for a walk. I thought Hong Kong was quite modern and super bling bling but it was not. There were so many old buildings and everything was chaotic. My Hong Kong Image was shuttered but that is life. Due to the lack of space many Hong Kong people live in very small rooms (about 9 to 20 m2). Connie, my guide, told me that one m2 costs about 20.000 €. What the  ???
Puh,  now I am quite glad that I have not moved to Hong Kong after graduation because I could never afford to live here. I was offered a nice trainee position in marketing  but I was not able to find a room so I decided to reject and moved to Saigon instead, the best decision of my life.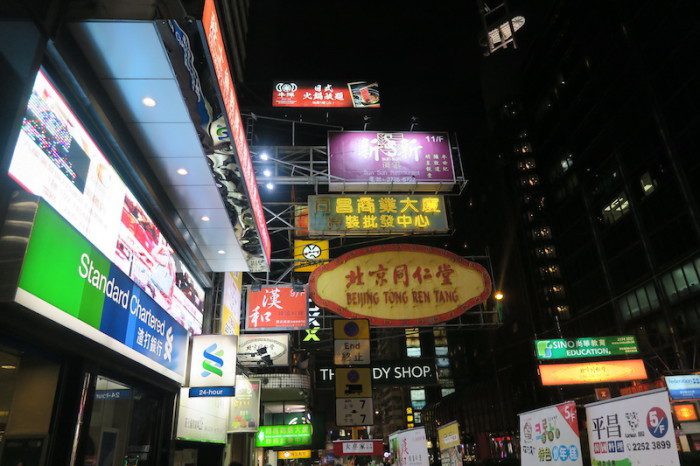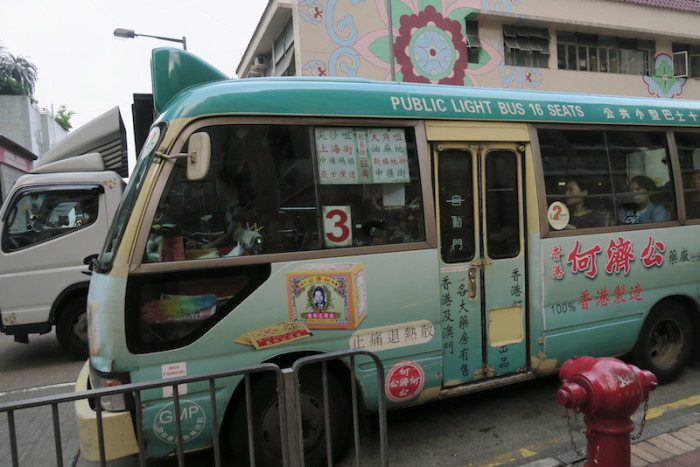 Walking down the Nathan Road  one will notice two things: 1. many old people working out in parks, playing basketball or practicing Tai Chi  and 2. so many jeweller. I have not seen so many expensive jewellers in only one street and honestly I am wondering who wants to buy this super ugly golden pig necklace? I know we Asians love to show off but seriously this is super ugly.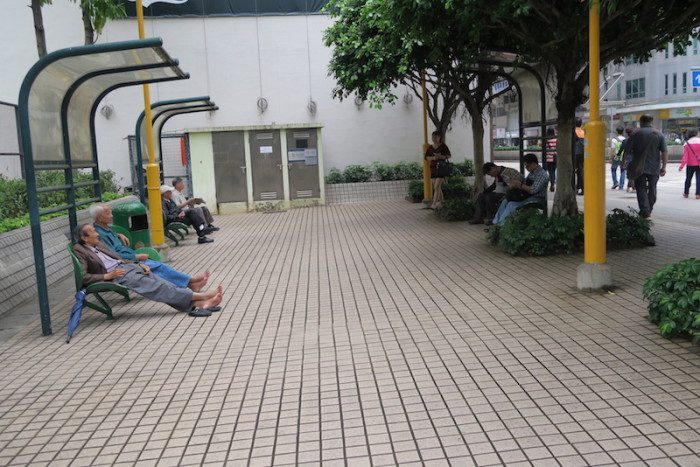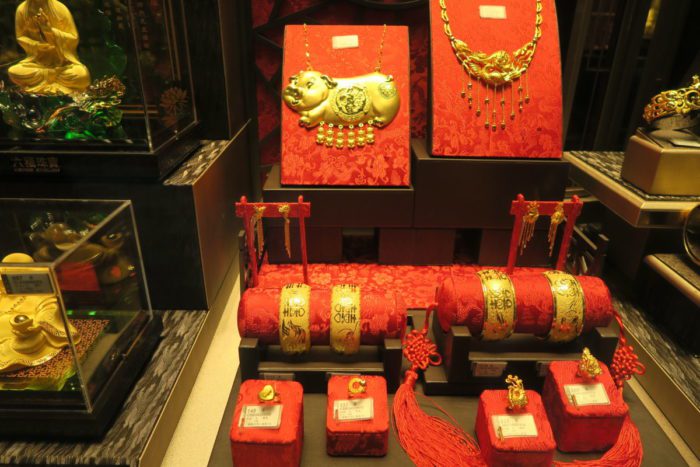 Weather here was super, bit cloudy but warm. Perfect weather to explore the city! So after lunch we walked down the Nathan Road until we reached Victoria Harbour. Nathan Road is the most famous street in Hong Kong and most travellers stay either here or on Hong Kong Island. Since Hong Kong does not have a real down town it is up to everyone taste to stay here on Kowloon Island or on Hong Kong Island. 
I made a list about the cost for a Hong Kong Stay 1 € = 8.74 HKG (24. April 2016)
Overnight in a 3* hotel (Kowloon): starting from 700 HKG (70 - 120€) per room/night

Overnight in a 4* hotel (Kowloon): starting from 1700 HKG ( 200 € +)  per room/night

Overnight in 5* Hotel (Kowloon): starting from 2200 HKG ( 250 € +  - no limits) per room/night

Day Ticket for MRT: 65 HKG (ca. 7 €)

One Way Ticket for the subway: starting from 4.5 HKG, depending on distance (ca. 50 c)*

One Way Ticket for Star Ferry: 2.50 HKG (ca. 20 c)

Flatrate Ticket for Ding Ding, the tram on Hong Kong Island: 2.80 HKD  (ca. 18 c)

Breakfast (Toast with Condensed Milk and Milk Tea): from 35 HKG (ca. 4€)

Lunch at a coffee shop: from 35 - 80 HKG ( from 4-10 €)

Dinner in a local pub: 170 - 210 HKG per dish (from 18 € )

Dinner at a crab street restaurant on Temple Street: 120 - 180 HKG (from 13 €)

Crabs in Hong Kong: from 700 HKG! (80 € for the small one)
*If you're staying longer consider buying an Octopus Card, a prepaid card similar to Oyster and Bunny Card in London and Bangkok. Looks like someone is into cute animal names?
When in Hong Kong use the Star Ferry which takes you from island to the other island. It's cheap and fun and takes only about 10 minutes. If you're lucky you can see Aqua Luna, the red junk of Aqua Restaurant, one of the most hyped restaurants here. The junk looks small but can host up to 40 people. You can also charter the junk but honestly do you really want to know the price? Another recommendation of mine is to visit the Museum of Art. If you are into Arts please go ahead and visit but what I truly recommend is to be quick and reserve one of those cool grass loungers infront of the building. Everyone there is taking a nap and as a nap-lover it is the perfect place to rest.  We both napped here for about 1 hour!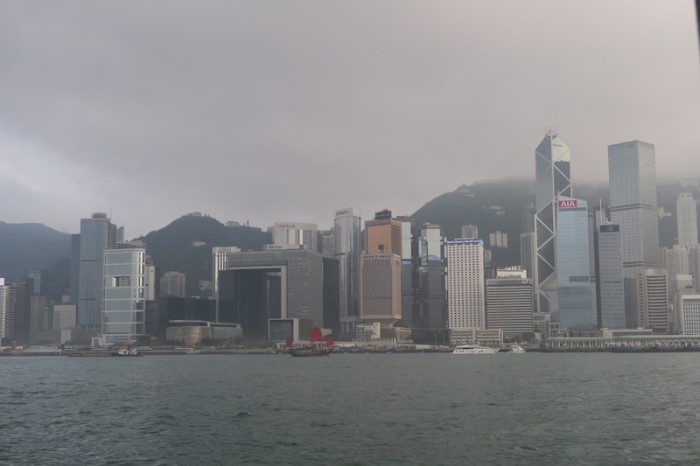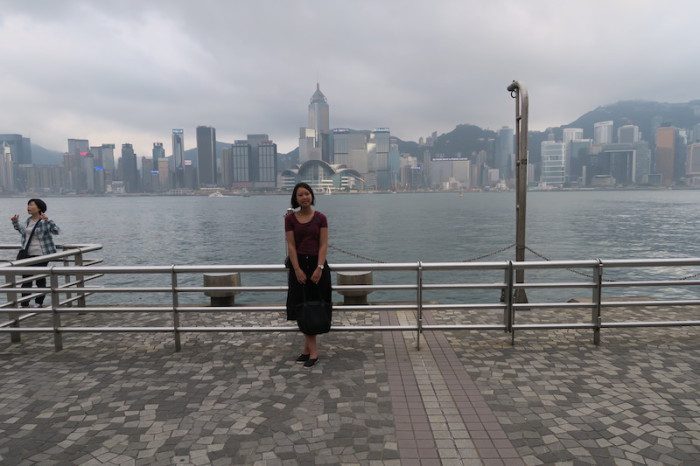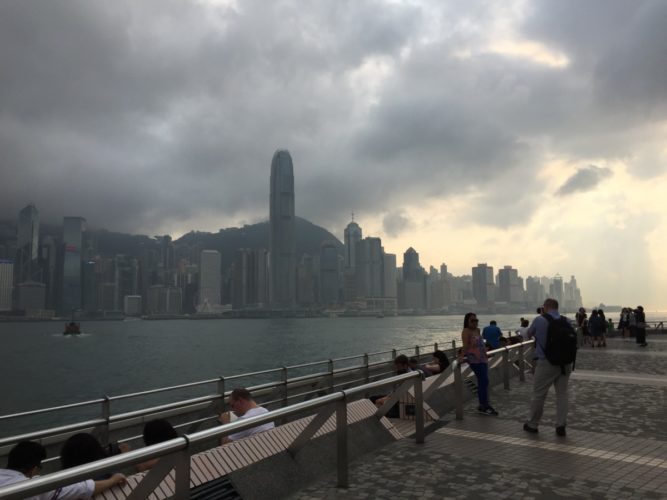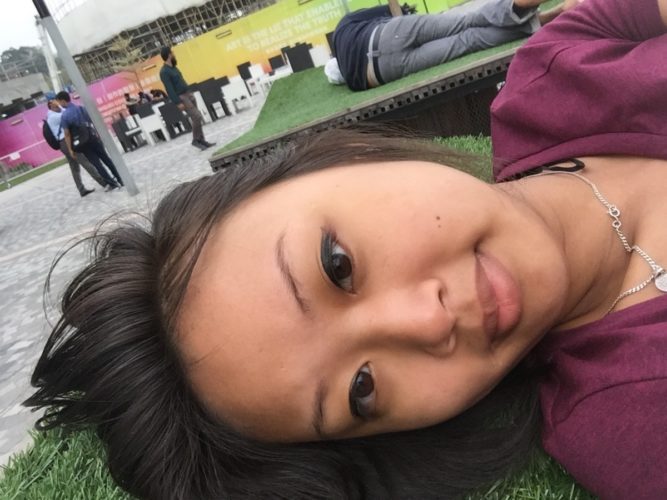 Victoria Harbour is the main attraction. Come here in the afternoon and you will see less tourists. However when the sun goes down and the famous light show starts be ready for the mass! Try to be here 30 minutes earlier to reserve a good spot. At 8 pm music echoes from everywhere and a very nice light show entertains everybody. The show lasts about 15 minutes.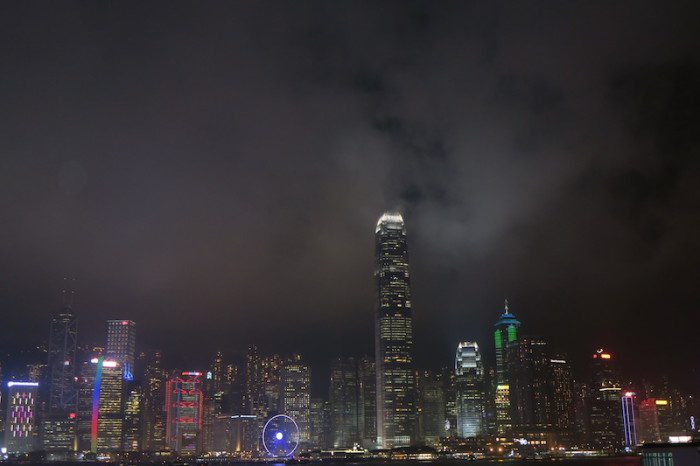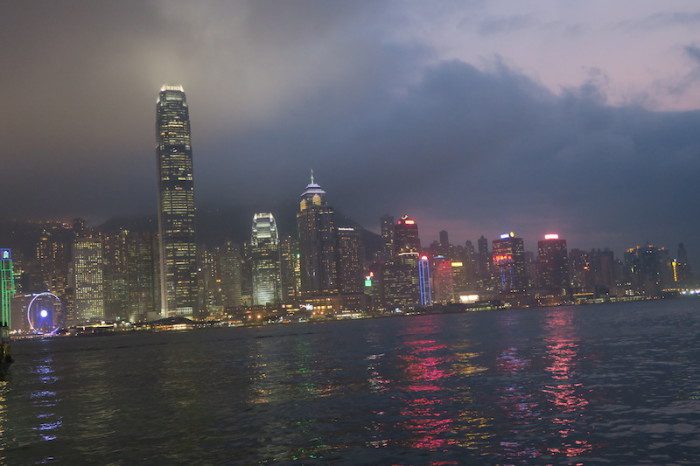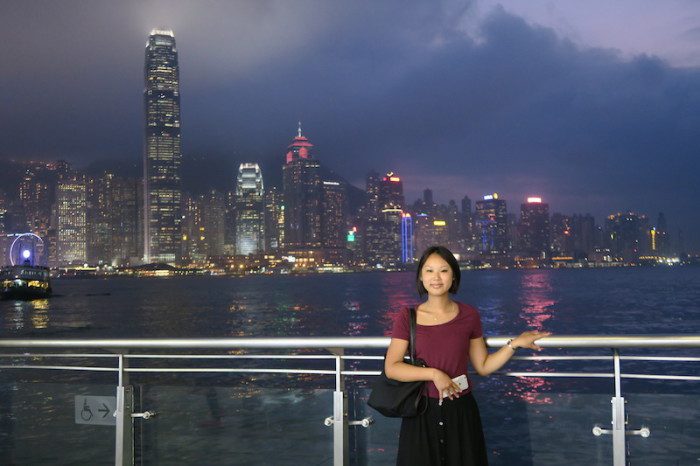 The music was very traditional and did not really fit so we got bored quite quick and as we were hungry we headed to the next mall, Harbour City, to discover the coolest shops. I fell in love with the Totoro Fan Shop. Oh can I take you home?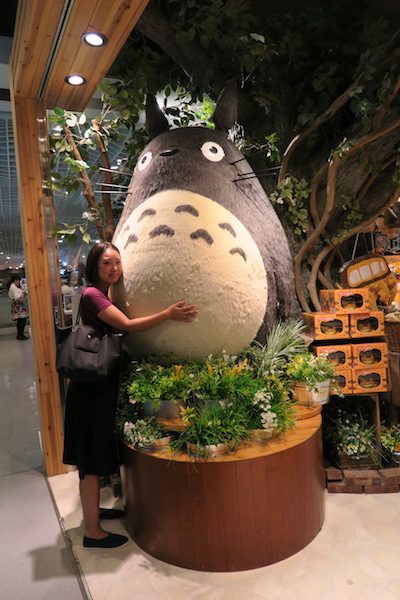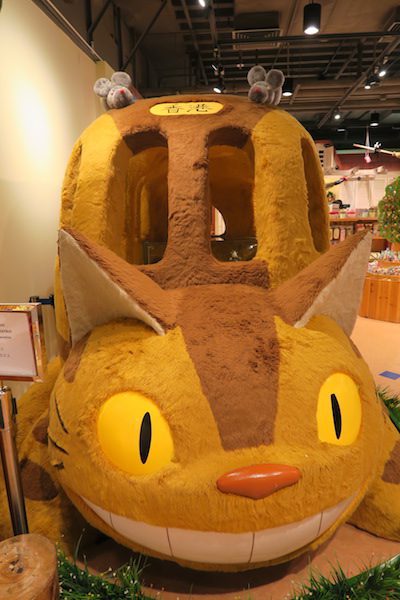 Hong Kong Island is not only home to ding ding tram, but also to the longest escalators in the world. Midlevels Escalators are 800 m long and connect the shopping centre IFC with the residential district. In the morning the escalators go down to the city but after work, starting at about 5 or 6 pm, they change directions. You can always skip the escalators and walk though.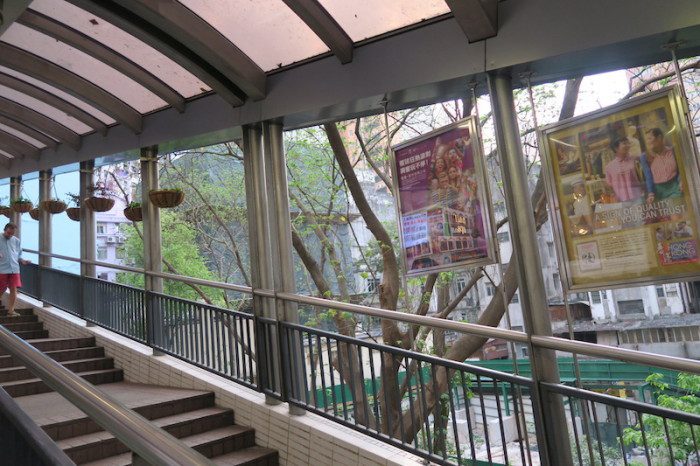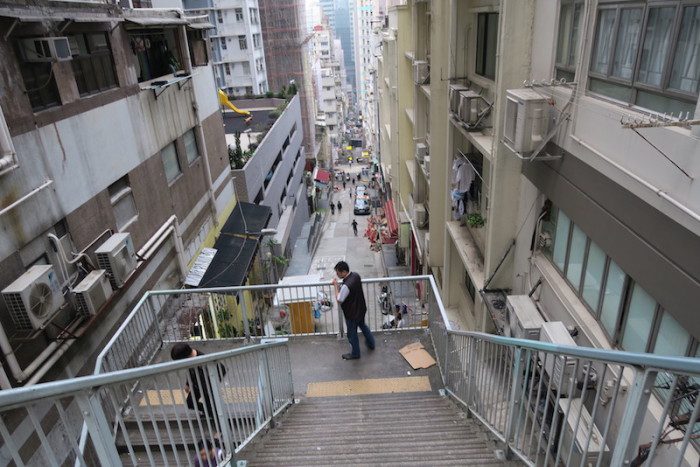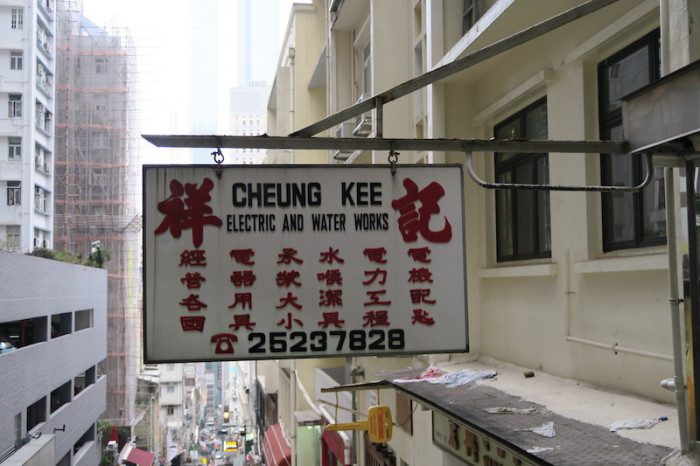 Day 2 in Hong Kong
---
We met up with my partner and guide to have a local Dim Sum Lunch. Dim Sums are  small dishes served with tea and super yummy. Dim Sum literally means "small things touching the heart" and yes they do. I have tried Dim Sum when I was in Canada and England and usually a waitress pushes a small tray cart around and you can stop her to choose your dishes. Nowadays they skip the cart and let the customers choose by paper and pen. As everything was in Chinese I let Connie order. Take note that Dim Sums are only served for lunch!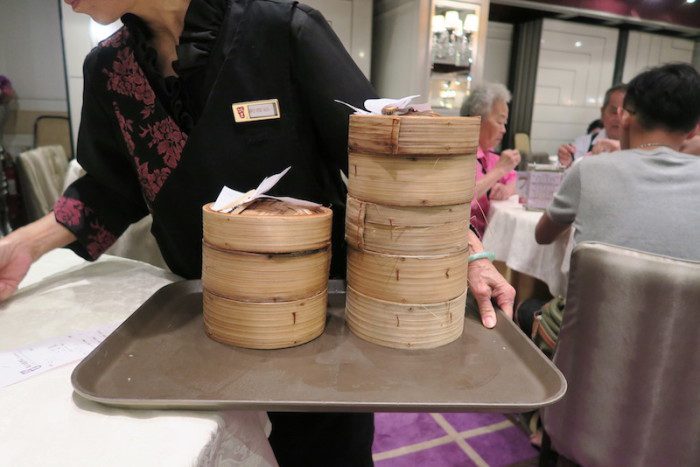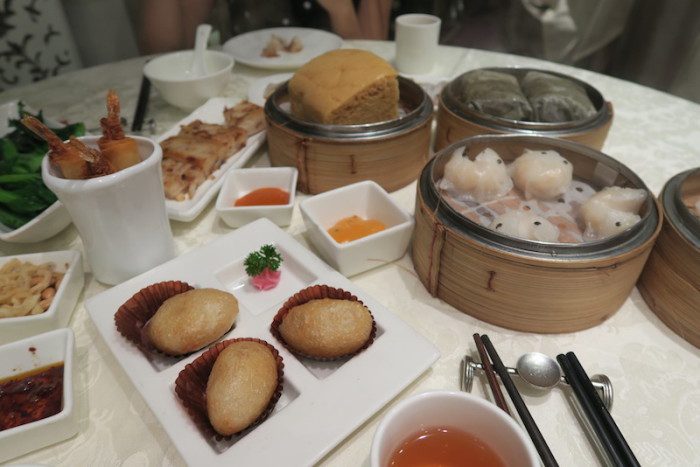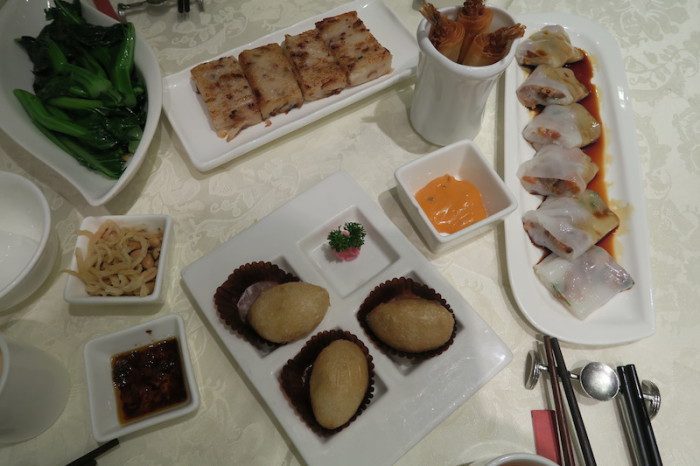 After super yummy lunch we joined a sightseeing tour. We were a small group of 8 people but sometimes group can be bigger. Private Tours in Hong Kong are very expensive so the best choice is to join a group or do it individually.
Our first stop was Victoria Peak, the city's hill with a spectacular view. Only upper class residents live here and I totally understand why. The View on Victoria Harbour is STUNNING! Most travellers want to take the cable car upon the peak but we did not have any time left (2-3 hours waiting). I recommend to take the bus there and hike the trail.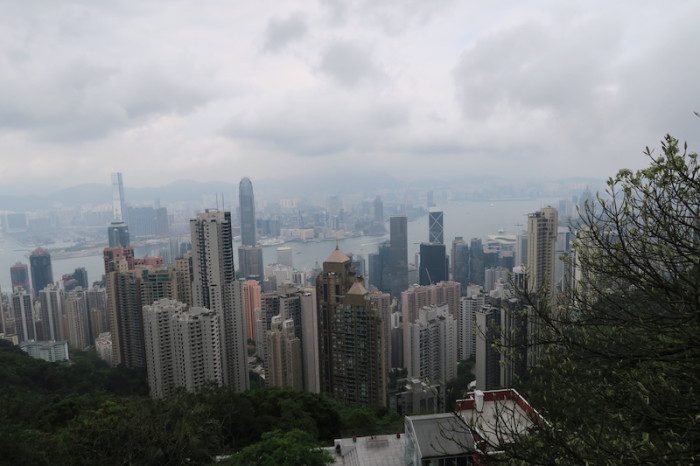 Then we saw the "romantic" French Riviera of Hong Kong. Repulse Bay is one of the few beaches Hong Kong have and it is nice. Take you boyfriend here and walk down the beach while eating green tea ice cream *yummy*. Most Asians avoid the sun so only foreigners and expats (or me) will relax at the beach. Close to the beach is also a temple complex and a red bridge. Locals say if you cross the bride one time you will live 3 years longer. I walked there 5 times.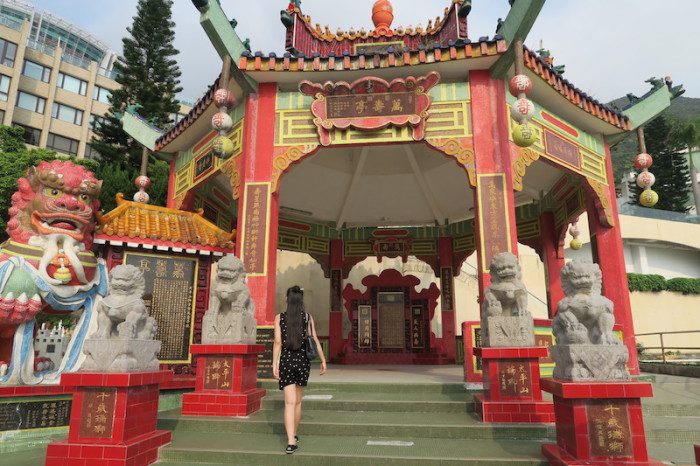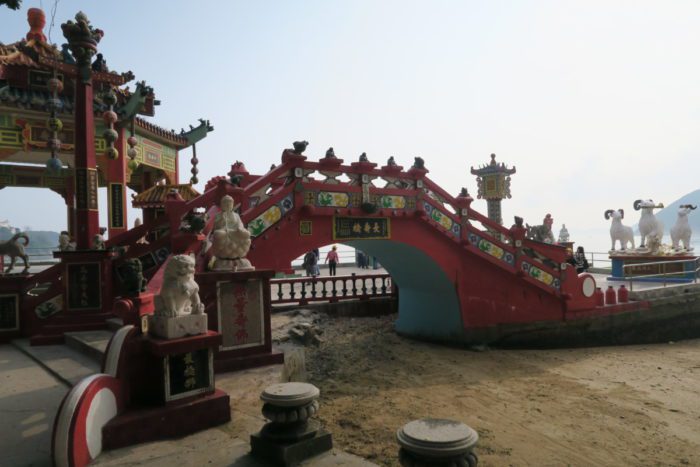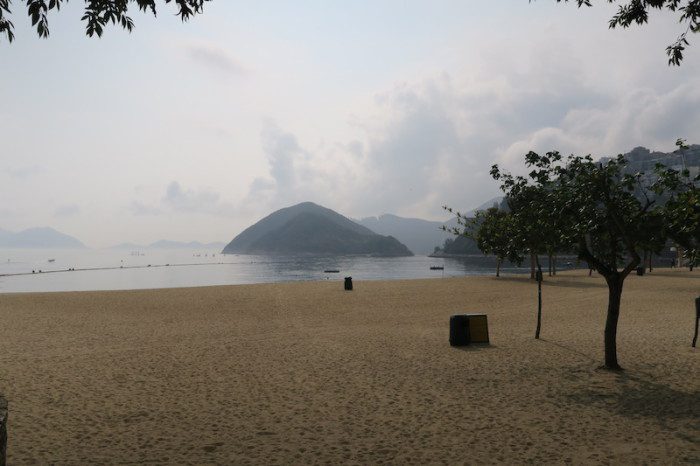 Last station was the fishing village Aberdeen. We charted one boat and did a small tour but honestly this was boring. Even the floating markets in Vietnam are a bit more spectacular. However it was interesting to see those giant yachts next to the small boats. One cannot imagine the gap between wealth and poverty.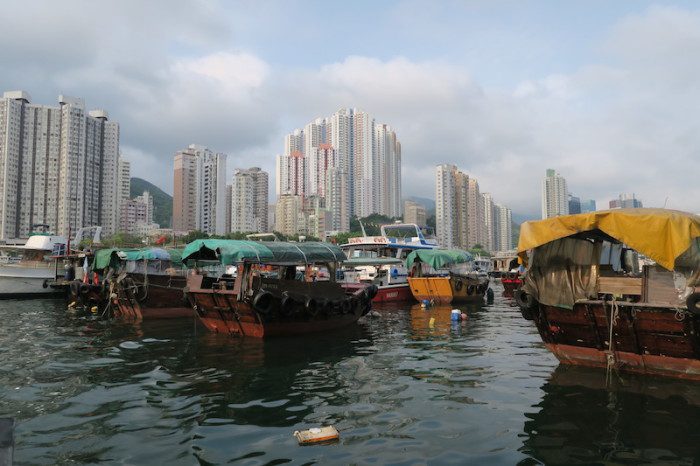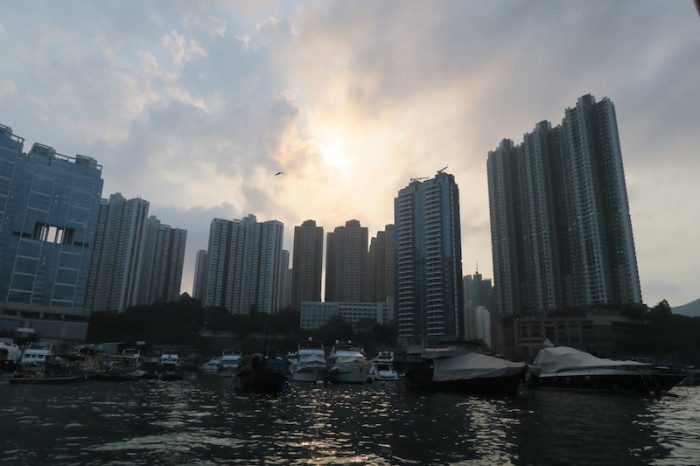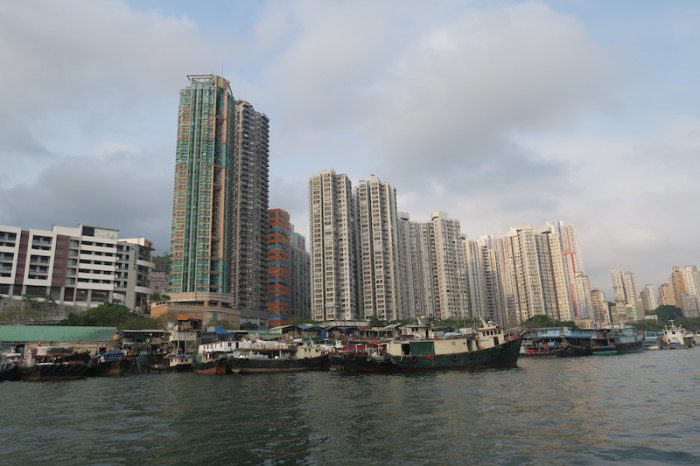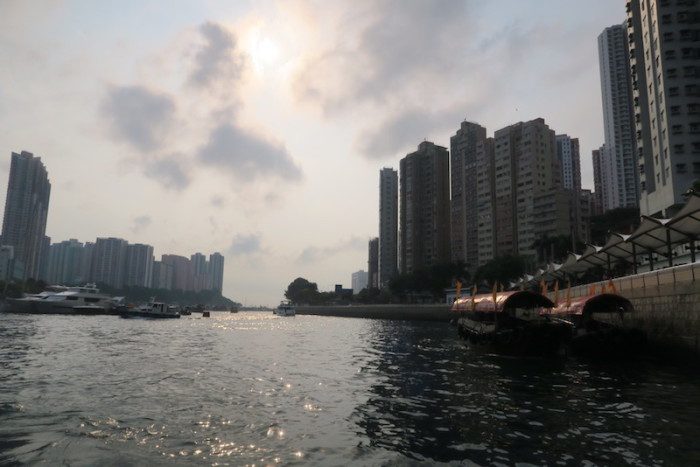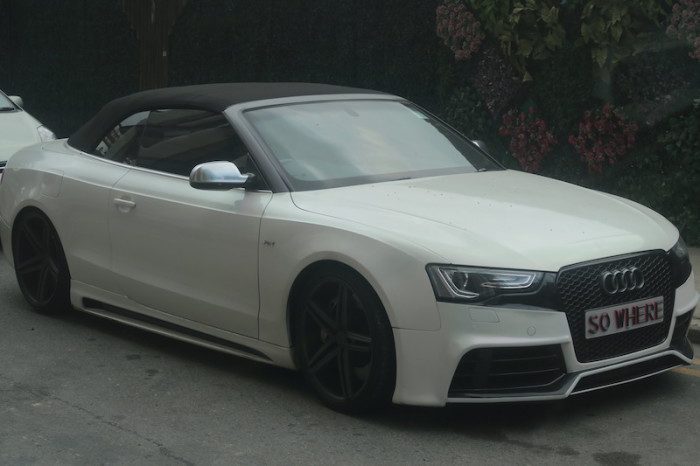 For the evening our friends reserved one of the best harbour viewing spots in Hong Kong. We met up at "The One" Shopping Mall and took the elevator to level 21 where we entered the steak restaurant "Wooloo-Mooloo Prime". Our tables on the balcony were superb. The view on Victoria Harbour was unique and the atmosphere unbelievable. Enjoy this view with a bottle of Chardonnay!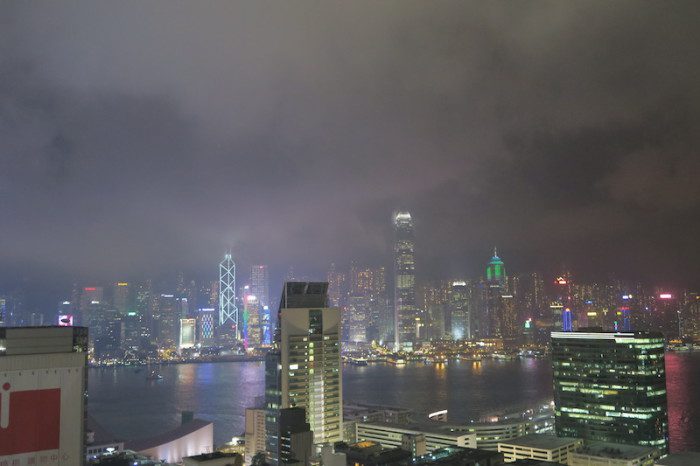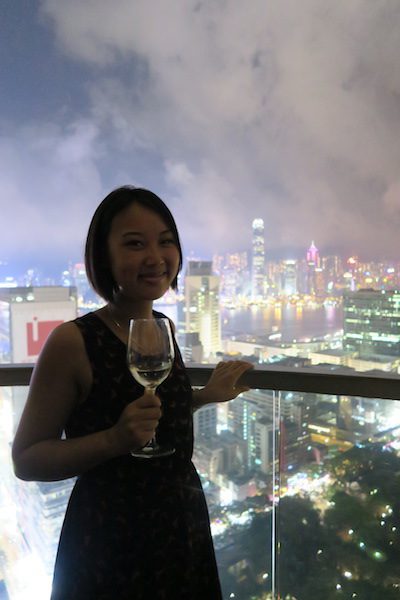 Thank you for this wonderful experience Hong Kong. It was nice to meet you.