Konnichiwa Nihon!
The week before vacations  has been quite long and I counted the days until my trip to Japan. I've been planning this solo trip for about 6 months and I was lucky enough to convince one friend to come with me. It took me about 1 month to show him all the cool spots and superb restaurants (we are both into very good Japanese restaurants and eat out at least once a week), so yes I travel with my male friend and it mostly works.
We flew with ANA directly to Tokyo and the flight was awesome. Food was good (though I chose vegetarian meal to get my meal earlier and it works, leg space was great and the bathroom –  ehm sorry the toilet – was great. Super Modern Japanese Toilet is the way to go! I can never use a Non-Japanese Toilet anymore.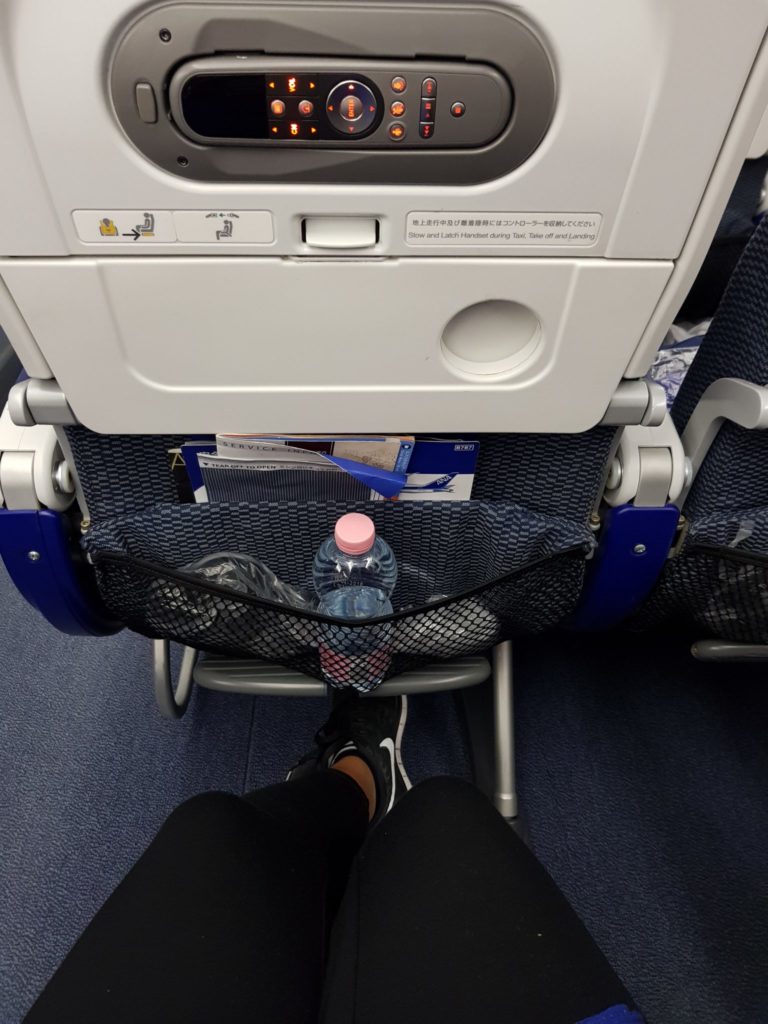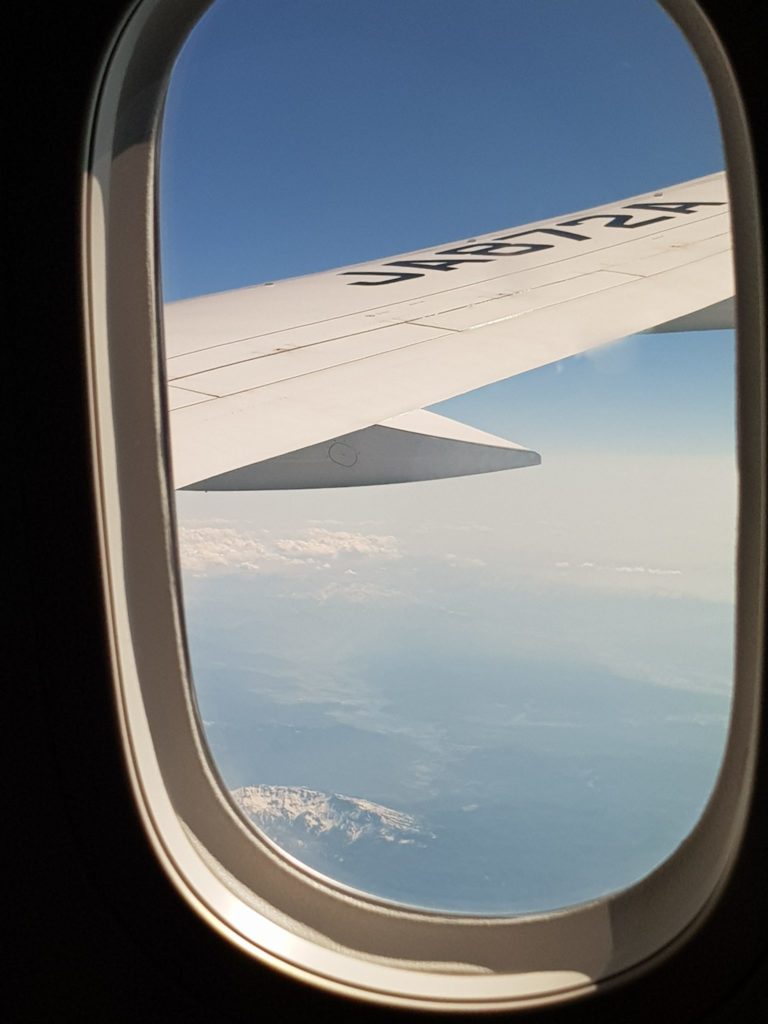 Arriving in Tokyo Haneda (the airport closer to the city) we chose to take the subway which was quite exhausting. Next time I will definitely go with the shuttle bus unless the subway goes straight to the hotel with no transfer. The subway was crowded and we had to interchange three times. Does not sound bad but imagine to do this with a 15 kg suitcase and no elevators in sight.
There are a few rules beforehand:
Pack as less as you can. The smaller the luggage the better you travel. Try to pack clothes for a week maximum. You can wash your clothes in Japan. Seriously. Believe me. You will thank me later.

Travel with a small suitcase / trolley / bag because you will travel by train a lot. I seriously regret taking so much clothes with me, because I had to carry the suitcase all the flies up and down.

Don't forget your travel adapter. In Japan 110 Volt is used (Europe = 210 V) so the American Adapter will work. Also check whether your hair dryer, iron straighter etc will work with 110 V. 

Get a VISA credit card because Mastercard is not commonly accepted. Japan is still a cash-based country so get you money at the ATM or exchange it at the airport. The easiest place to get money is from the ATM at Seven Eleven, which are everywhere. Like only 5 to 10 minutes walk away. There are two ATM right after the exit at Haneda (left next to the exchange counter).

Order the Japan Rail Pass (7-21 days, depending on your lenght and use). I bought the pass for 7 days in Ordinary Car /2. Class which is totally fine. For more privacy (two instead of three seats and more leg space) book the green cars / 1. class.

Also reserve most of the trains you know you want to take. Seriously. It sucks traveling with no seats available, especially on long distances. 

Buy a Pasmo or Suica IC Card at the vending machines at the airport. You will need them for public transport. There is no difference between Pasmo and Suica Cards, so we opted for the Pasmo Card because I liked the cheerful pink colour. Tokyo consists of many private railways and subways. Everyone is offering their own day ticket, so the best way is to travel with Pasmo Card. You can charge them with 1000 to 10.000 Yen, including a 500 Yen deposit, which you only get back in Tokyo Area. However I recommend to keep the card as a souvenirs and you can use if for your next trip. Yes! There will be a next Japan Trip 🙂 Tokyo 2020? Maybe?

Get yourself a high quality Power Bank. I charged my Samsung S 8 twice a day because I mainly took pictures (more than 2000 pictures) with my phone. Quality is awesome and its much faster. I also recommend to download the Japan Subway or Railway Map as well as the app for Hyperdia. Now thank me later!
FAQ to Tokyo
How do IC Card works?
Firstly find a machine signed with PASMO (opposite the JR Travel Agency), change the language to English, then press Buy a Pasmo Card. Insert the amount you want the card to be charged with. We charged 2000 Yen but it didnt last too long. For 5 days in Tokyo we needed about 6000 Yen. Furthermore you can use the IC card in other cities like Kyoto, Hiroshima and Osaka (Not Kobe). If you run out of charged money, you can charge them at the machines nearby.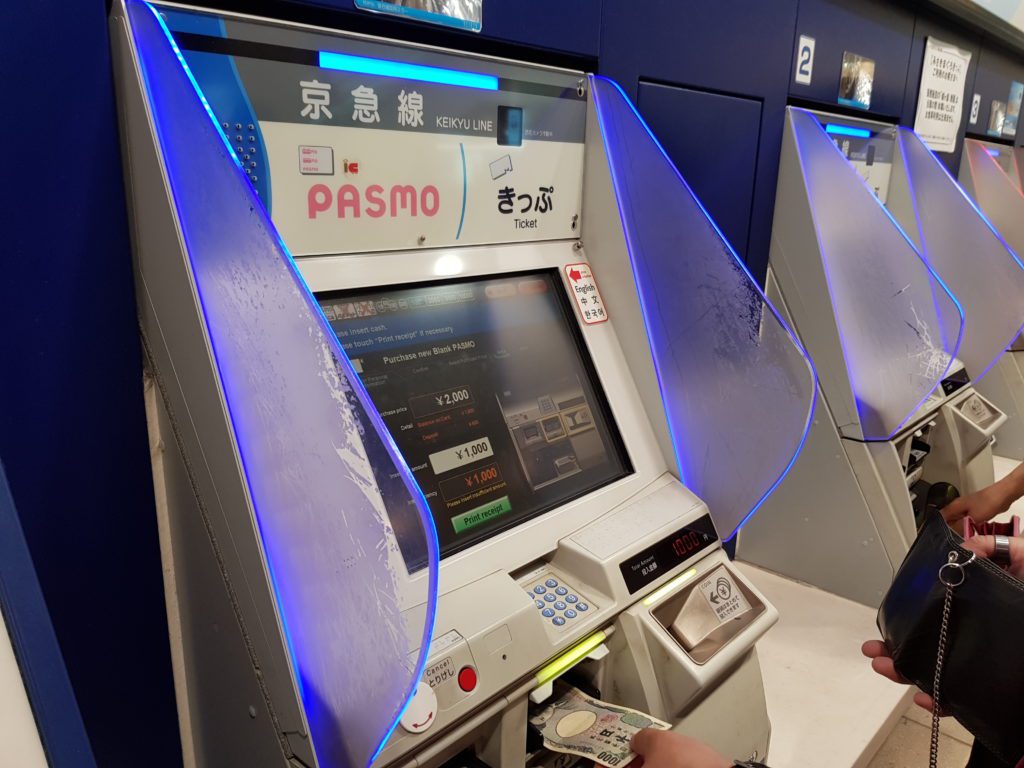 How to get to the city?
From Haneda Airport/ Narita Airport
Take the shuttle bus which goes to most of the hotels (check on their website) and some stations as JR Shinjuku and Tokyo Station. Narita Airport also offers the express train. You can also go by train and subway, but try to avoid rush hours (7-9 am and 4-7 pm) and do not change at Shinjuku Station. It is so freaking huge, that we got lost here about 30 minutes.  It was no fun, especially for me who usually take a cab to all places. However a cab from the airport to city centre is quite expensive. I think it was about 200 to 300 USD per way.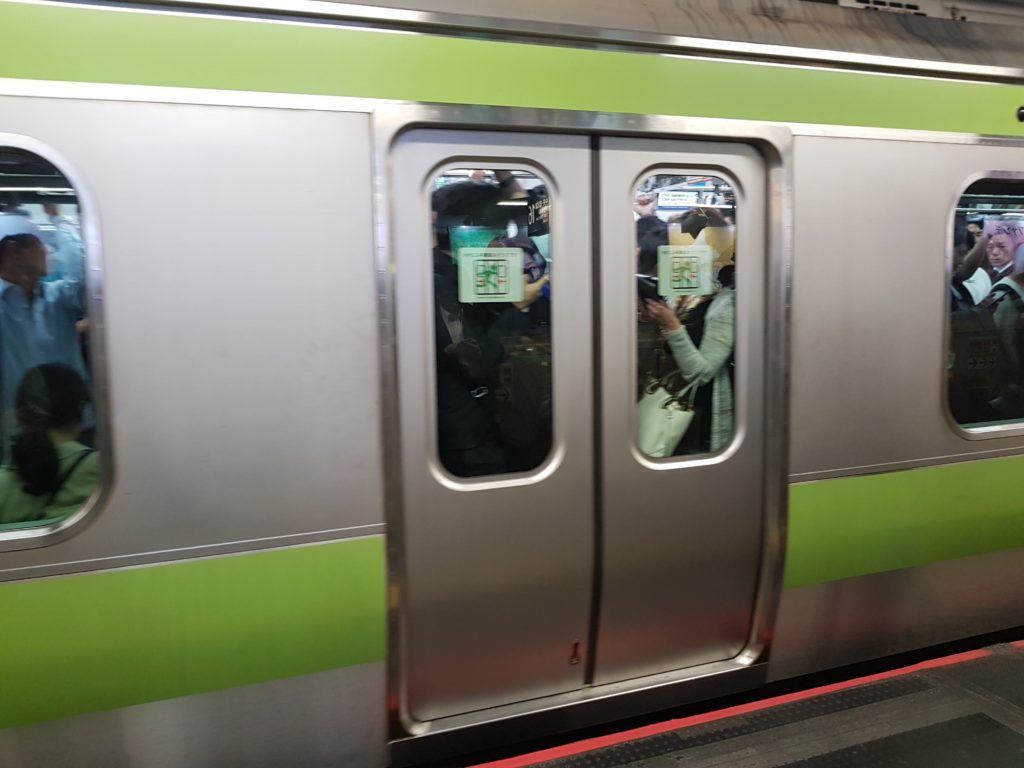 Where to stay?
Depending on your budget I would suggest to stay a local hotel. Shinjuku, Roppongi and Shiodome are quite popular. My friend recommended to stay at a friends airbnb in Shinjuku and it was perfect. Local restaurants just a minute away and the metro station was just down the street. We could also walk to Shibuya in less than 15 minutes. Especially when you have partied all night and missed the last train home. Airbnb are good accommodations but sometimes I would also recommend to stay at hotels. Why? Because it is easier for cabs to drive you to your place. Some driver refuse to take you there if they dont know the way. Another advantage is the amazing "luggage forward system". You can send you suitcases to the next stations a night before, so you dont have to take all your bags with you. Wait. Why should I travel without my suitcase? Because you will HATE carrying your heavy bag from one station to the next station. The most comfortable way is traveling by train so you have to hit up Japanese Train Stations.. Train stations in Japan, especially Tokyo are HUGE. Like 2 millions crossing your way at the same time. However it works. Japanese are very organized and quick. Go with the flow, don't talk while using the train, dont listen loudly to music, be Japanese.
Is Tokyo expensive?
Well, it is definitely not as cheap as Southeast Asia but it's ok. Accommodations are quite expensive, so are the public transports. A shinkansen ticket from Tokyo to Osaka can cost about 150 USD per way. Food and Beverages are quite affordable, unless you spoil yourself with amazing sushi and kaiseki dinners at the michelin awarded restaurants. We ate out every day and spent about 15 to 20 USD for lunch and dinner. A bowl of ramen costs about 750 – 1200 Yen, beverages at the super cool vending machines cost 100 to 160 Yen. In Japan (and China) you get free water when ordering a dish, so you dont have to order any other drinks unless you crave for some soft drinks.
How many days should I stay?
Personally I could stay a week in Tokyo, because I love big cities. There is so much to do and discover. However, if you don't like big cities and just want to get a glimpse 2 to 3 nights should work. You can see the main sights on 1 day, spend the 2 day with a day trip to Mt. Fuji, Kamakura or Nikko. Third day is obviously for shopping or crazy activities like Mario Kart Go Kart and owl cafes.
What time is the best to travel to Tokyo?
Go from Mid of March to End of May. Hanami, the cherry blossom season, is quite popular and the prices will increase a lot. We avoided this and travelled after Hanami. May was perfect because it was off seasons and not as busy as usual. However avoid the first week, since this is Golden Week in Japan. If you don't want to travel in spring, come in Autum. Autumn in Japan is wonderful due to golden foliage. Summer will be rainy and hot. However you can travel to Japan all year.
What clothes should I wear?
We travelled from mid of May to early June  and it was hot. Not the normal 20 – 25 ° C but the super hot 30° C. The weather was great but I never expected it to be so hot. 
What to do?
Tokyo is home to more than 35 millions people and there is so much to do. I couldn't make it to all famous spots but I am happy to share some with you:
Tokyo Tower (especially by night): Yes it's popular and a tourist hot spot but the view is amazing and you can visit the legendary ONE PIECE theme park on third floor. We love One Piece and it was so much fun trying all attractions.
How to get there: Akabenabashi Station, walk for 7 minutes to the Tower. Admission Fee: 2900 Yen including observatory deck and One Piece Tower.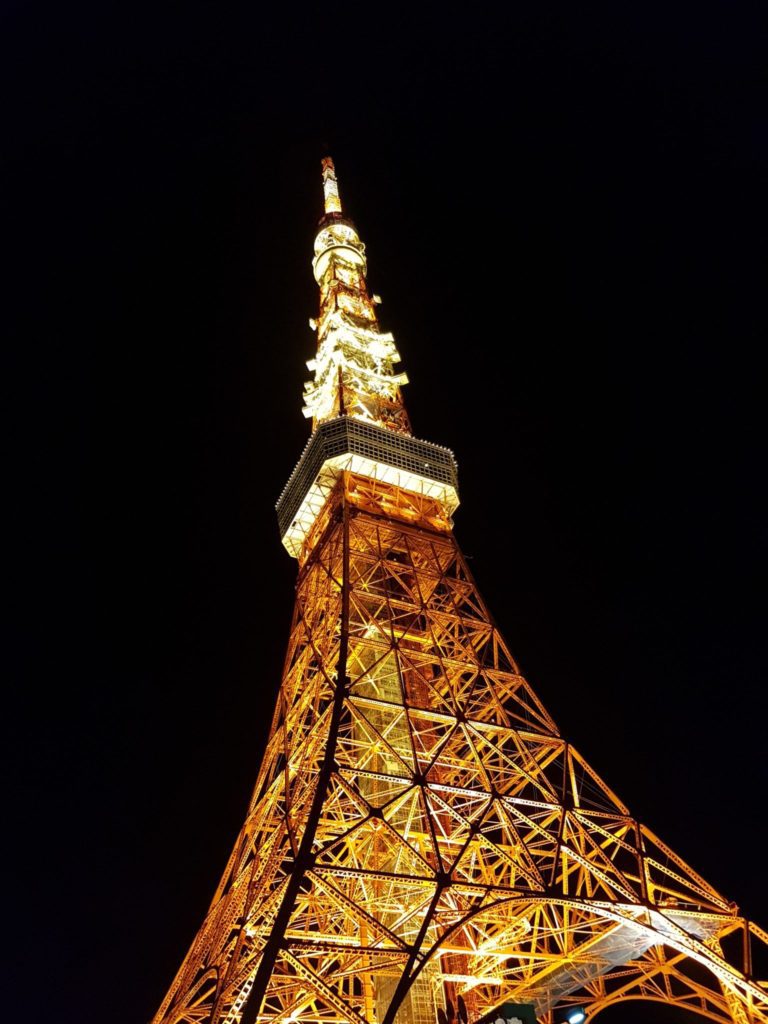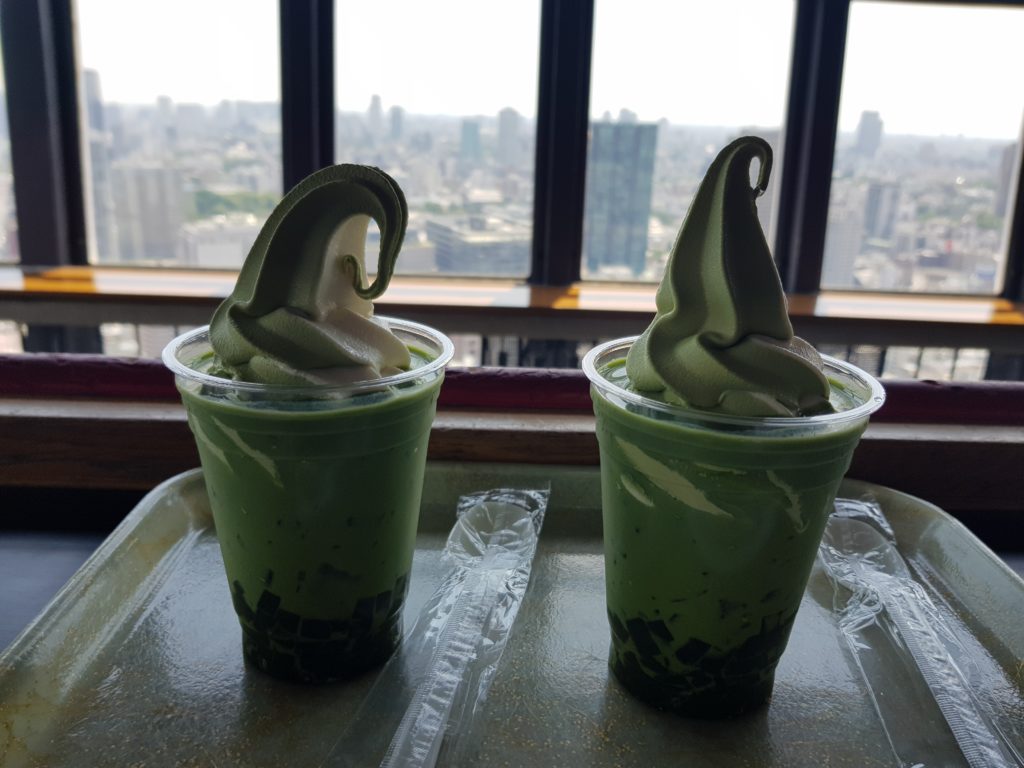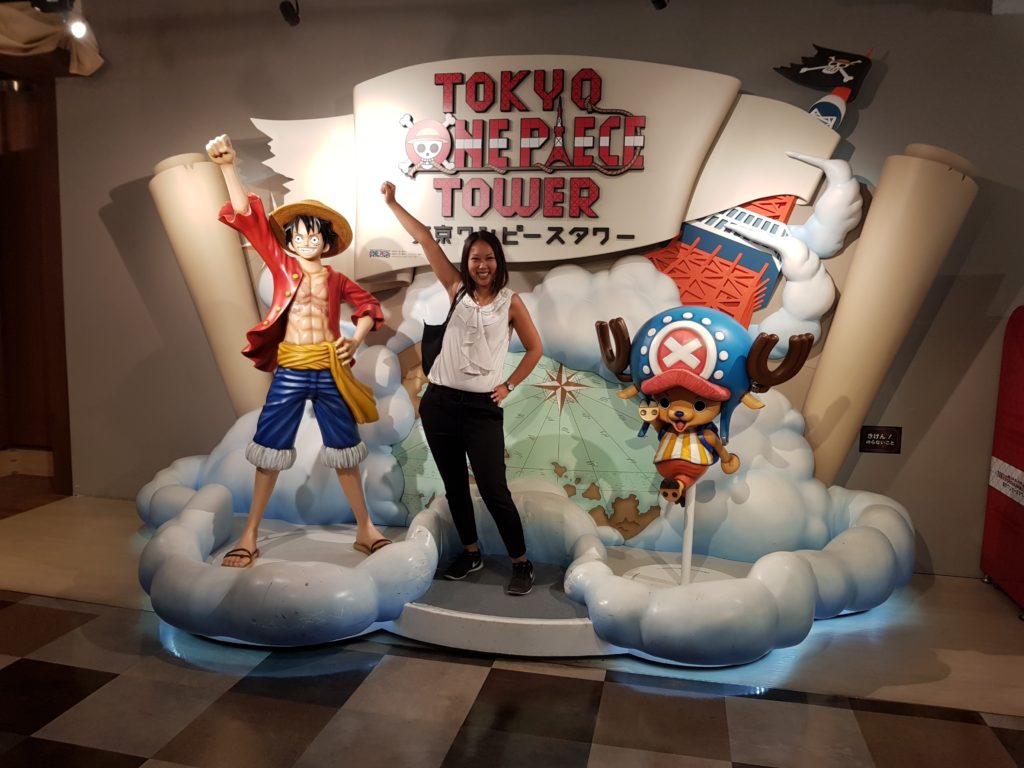 Asakusa and Sensoji Temple: try to come here early because this is the most famous temple in Tokyo and well crowded. Walk across the bridge and you can have a fantastic view of Tokyo Sky Tree and Asahi Head Quarter (Yes that golden horn).
How to get there: Asakusa Station. Admission: Free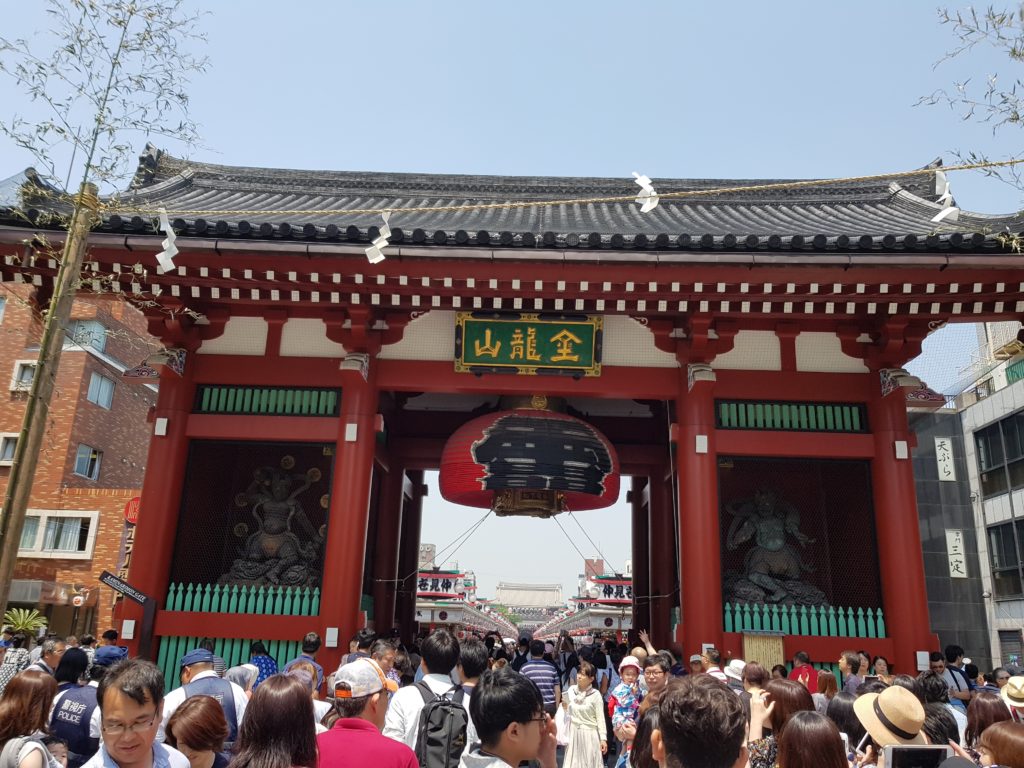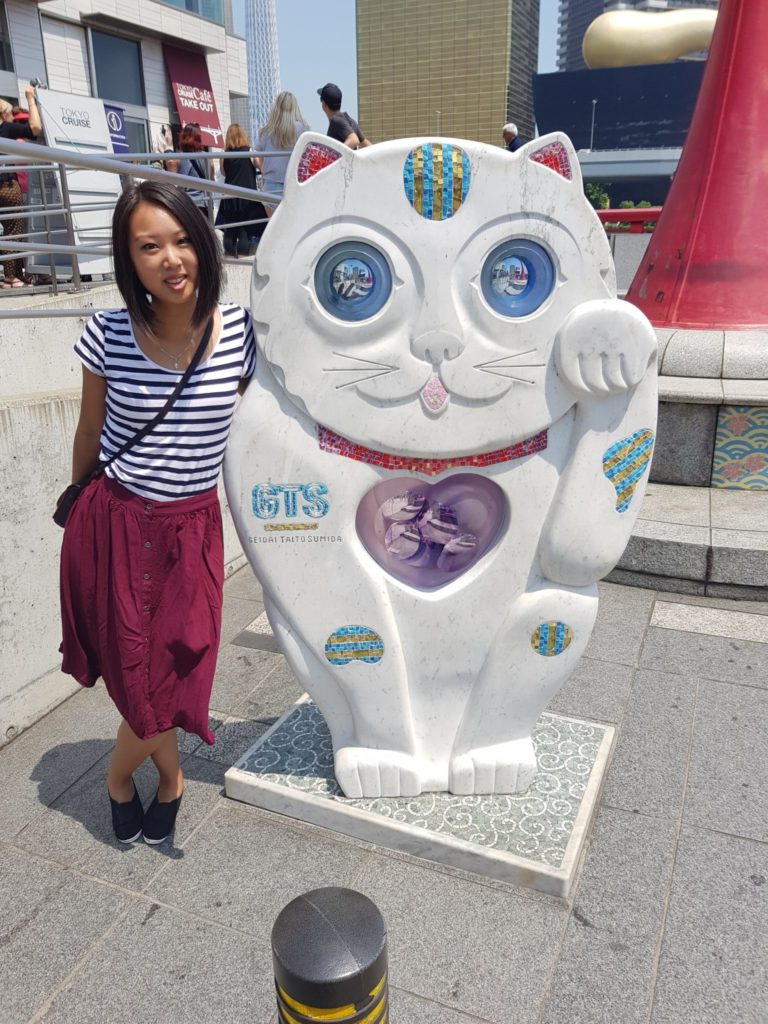 Shibuya: The world famous crosswalk. Go with the flow and be amazed how many people are walking with you. I could sit there and watch this crosswalk the whole night. It is amazing. Don't forget to pay tribute to Hashiko, the famous loyal Akita Inu. The statue is close to the station exit.
How to get there: Shibuya Station. Admission: Free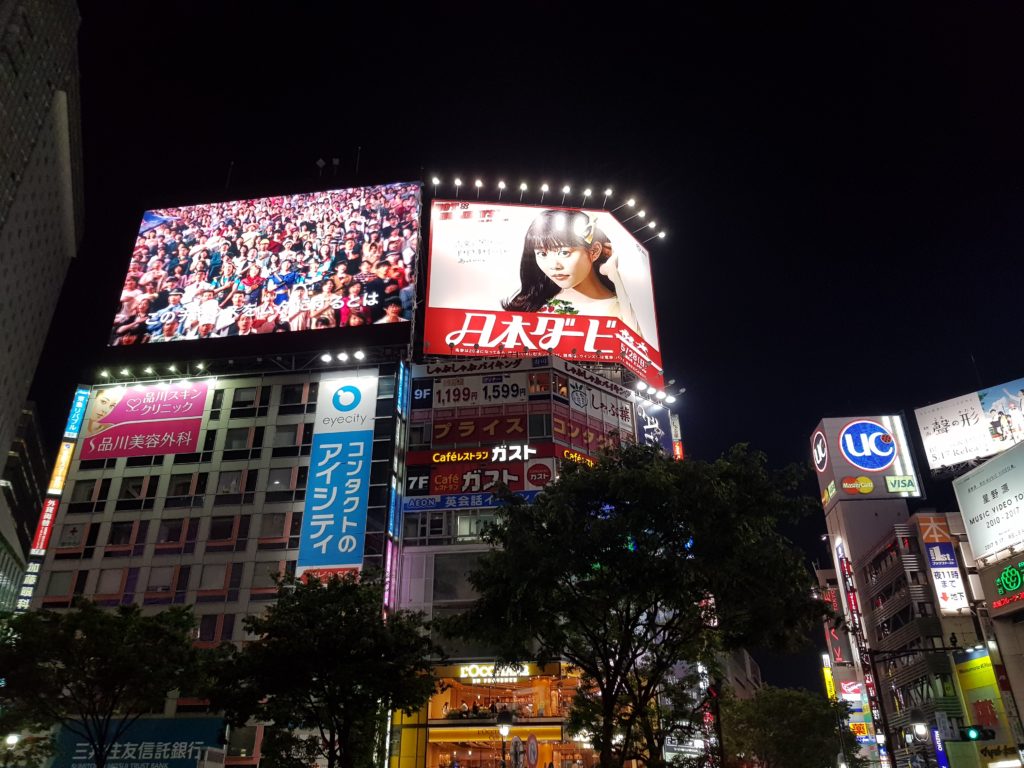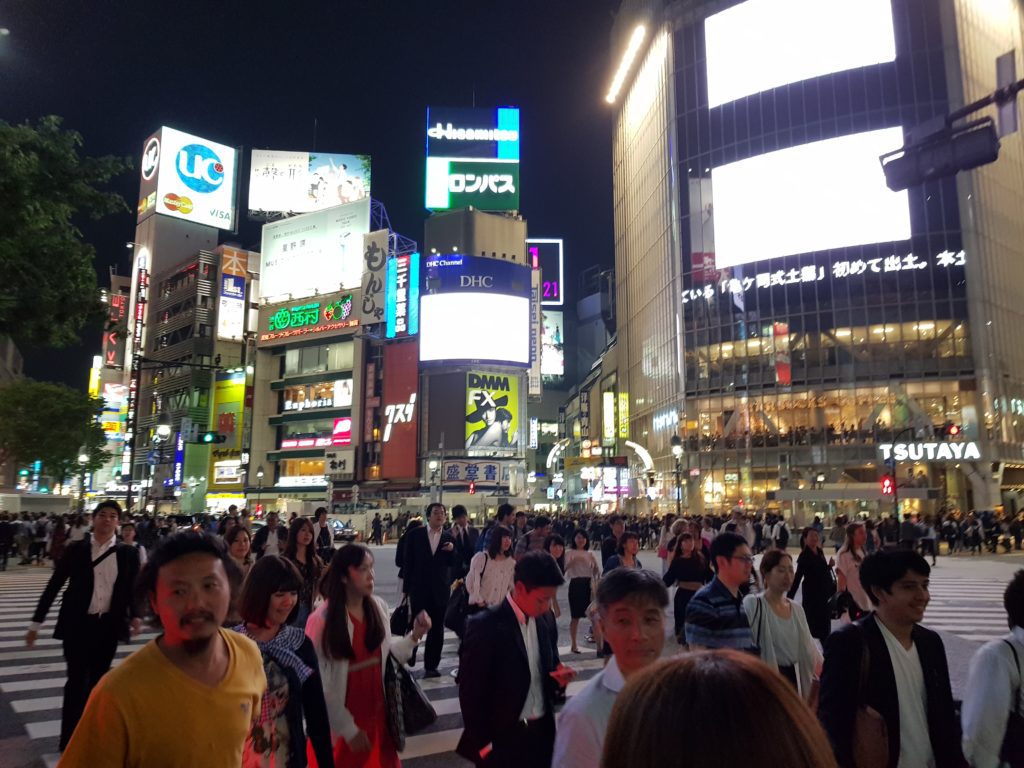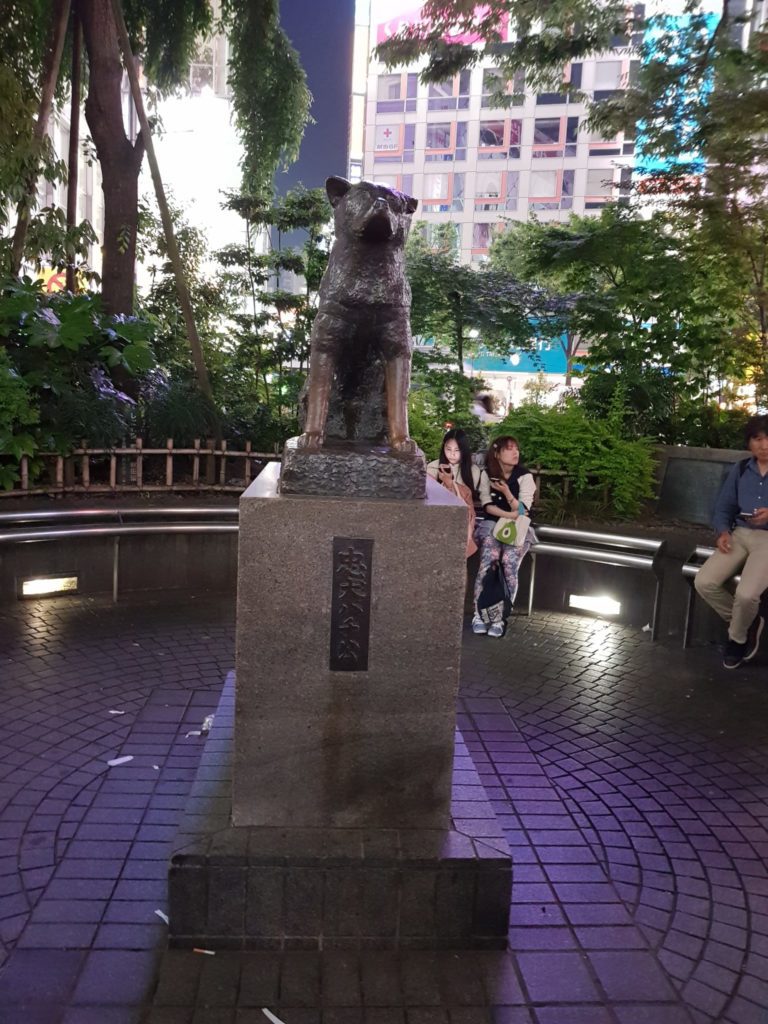 Enjoy a free view over Tokyo from Tokyo Metropolitan Government Building. Not many people know that this is free (its a public building, so check the opening hours) and they view is unforgettable.  You don't have to go up to Tokyo Tower just for the view if you have been here.
How to get there: Tochomae Station. Admission: Free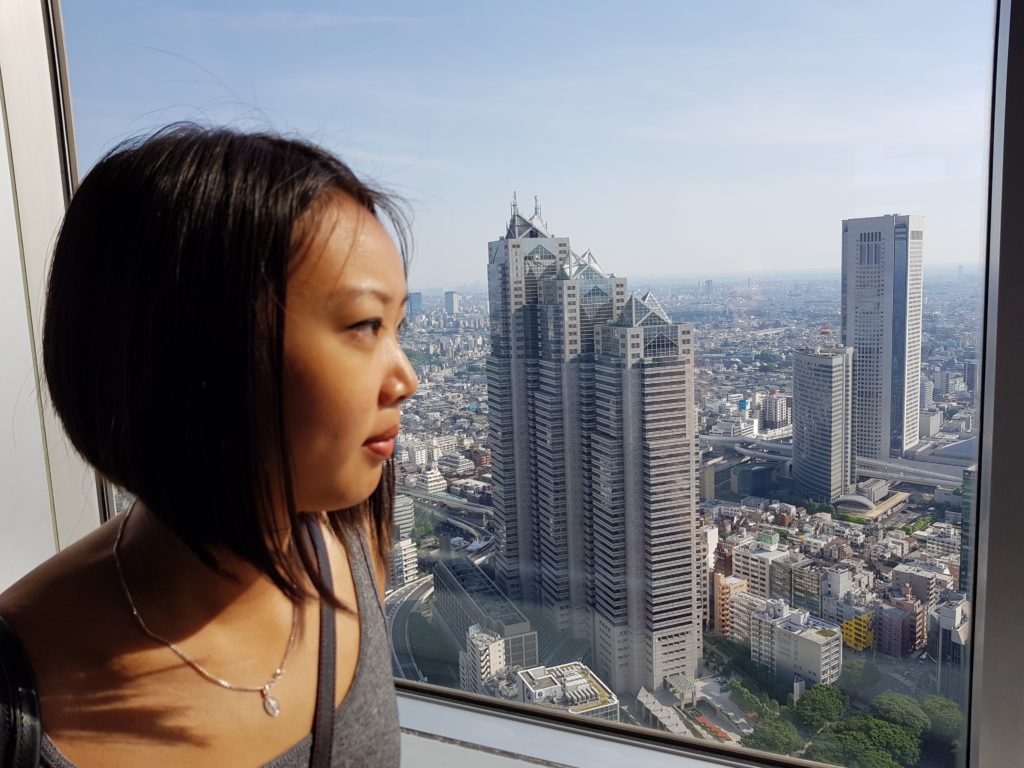 Tsukiji Fish Market: Come here about 9 am and if you're lucky you can get into the inner market and watch the big tunas being sold. Also have a delicious sushi breakfast. Foreigner used to be allowed to attend the tuna auction but since early 2017 it has been not permitted.
How to get there: Tsukiji Station, walk 5 minutes from the station.
Get the ultimate kick eating Fugu. It's super yummy (fried) but honestly doesn't make you full. Just order a few dishes to try it but go to Golden Gai or Piss Alley to be more satisfied. Fugu is quite interesting and yes I liked the kick but I would not splash on more than 70 USD for three small plates anymore.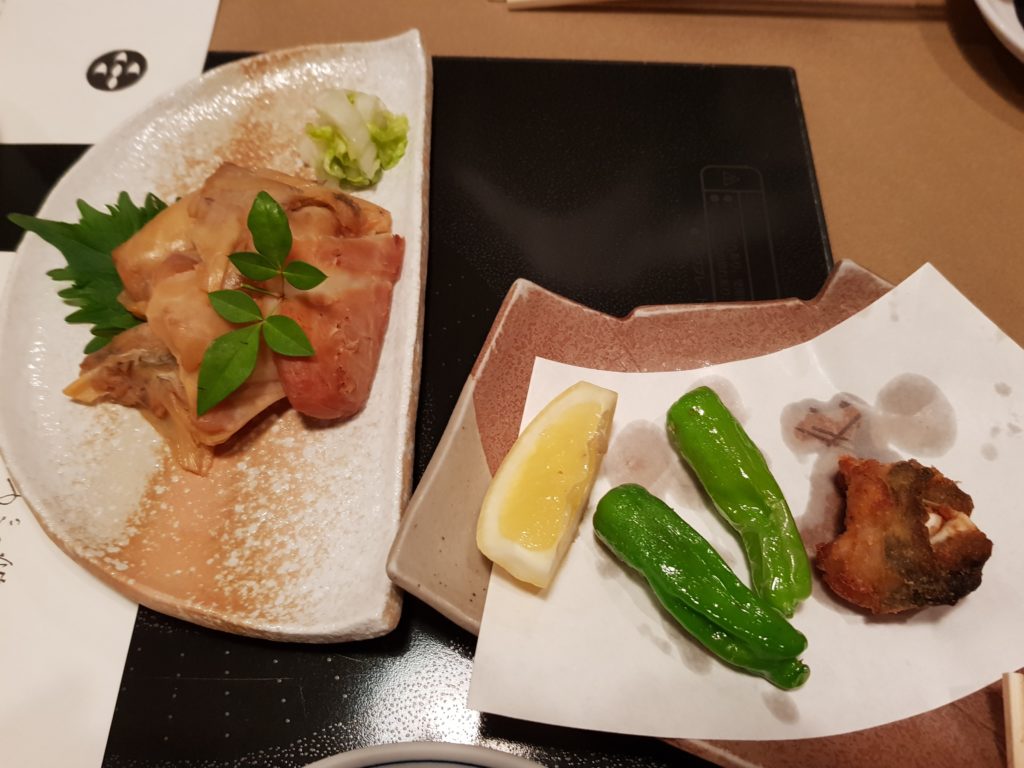 Party with locals and tourists in Golden Gai. Golden Gai is close to Shinjuku Station and consists of a few small alleys cramped with drinking holes. It's so busy during the weekend and you have to be lucky to get a spot. We just crashed a place, ordered izakaya (bar food) and Calpis Shochu. Calpis is my new favorite Japanese Drink. It's similar to the milky Yakult but much better. Mix it with Soda and you will be happy the whole day. We met some locals and ended up partying in a Japanese Karaoke Spot. That was crazy.
How to get to Golden Gai: Simply add Golden Gai to Google Maps (1 Chome Kabukicho, Shinjuku, Tokyo 160-0021). It's a 10 min. walk from Shinjuku Station.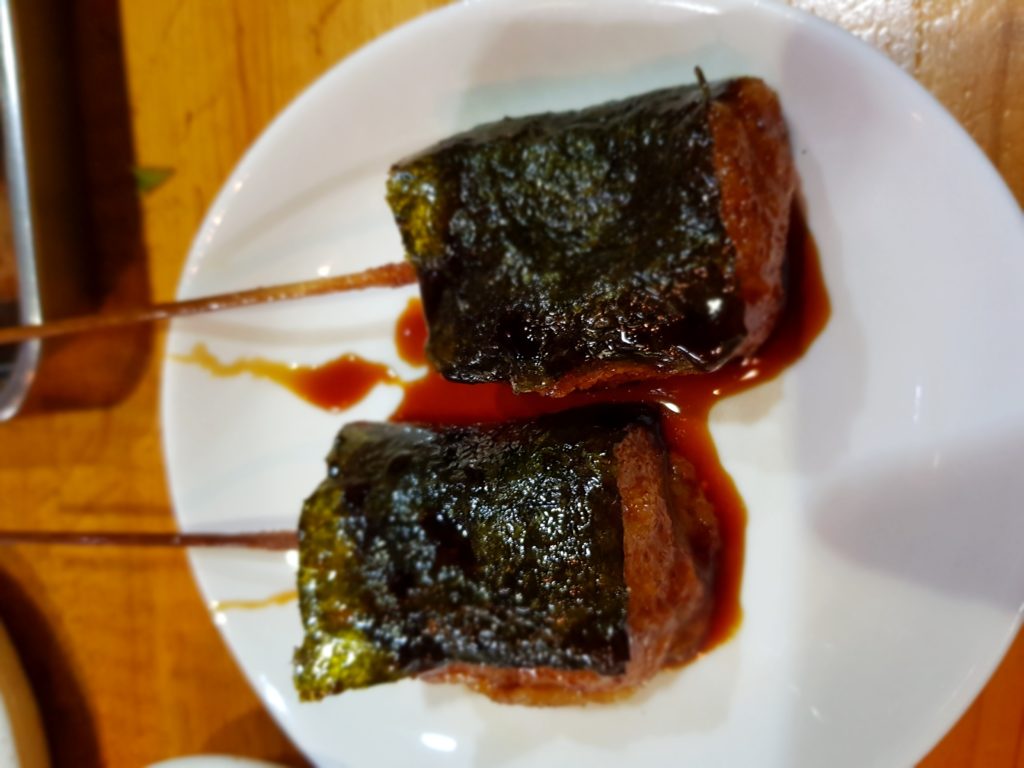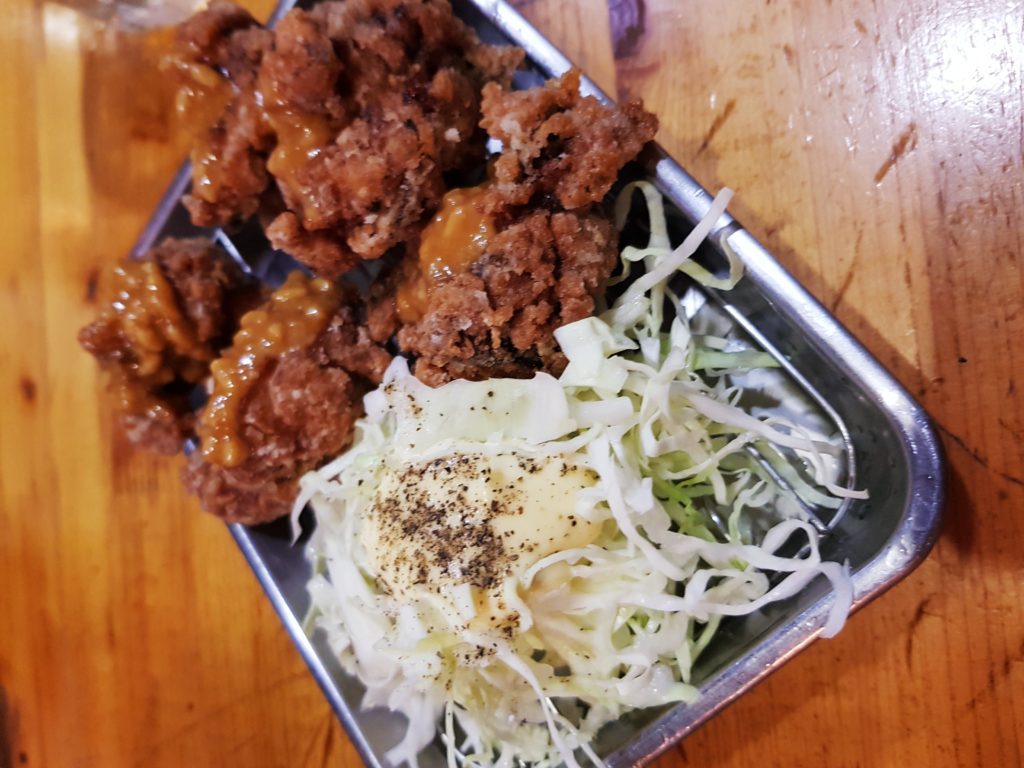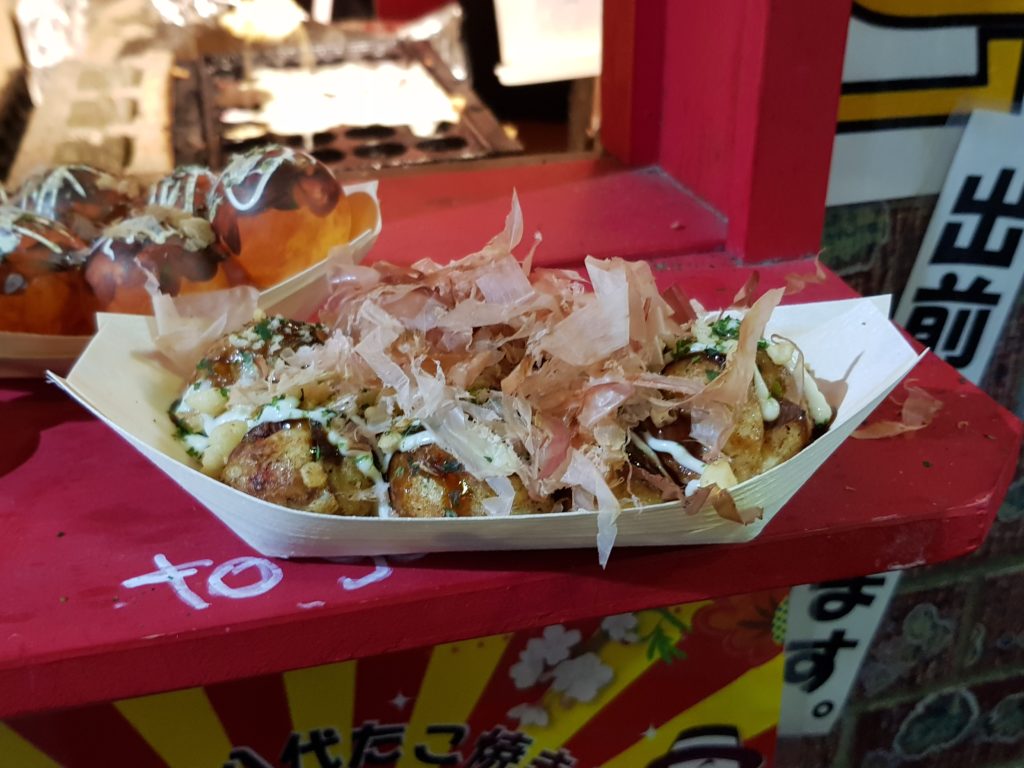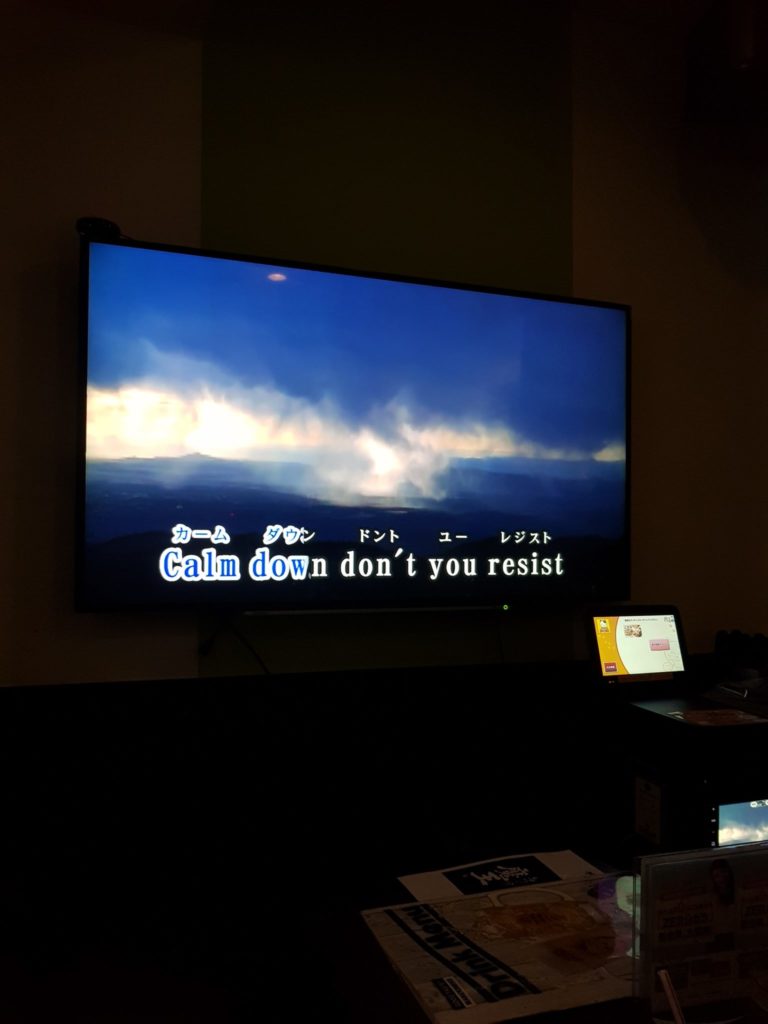 Be addicted on Vending Machines and Japanese Toilets. Seriously we love Japanese Vending Machines. They are everywhere and so affordable. What to do with all you coins? Spend them on bottles of calpis, coke, fanta, energy drinks and tea. Sometimes also on Matcha Ice Cream. Japanese Toilets are so cool. Firstly the majority of public bathrooms are super clean and are equipped with the latest toilets. You can push all the buttons, enjoying the bidet style, the heating and the flushing. I know people spending hours on such a toilet. Especially when it comes to super elegant toilets like the one at Aman Tokyo 😉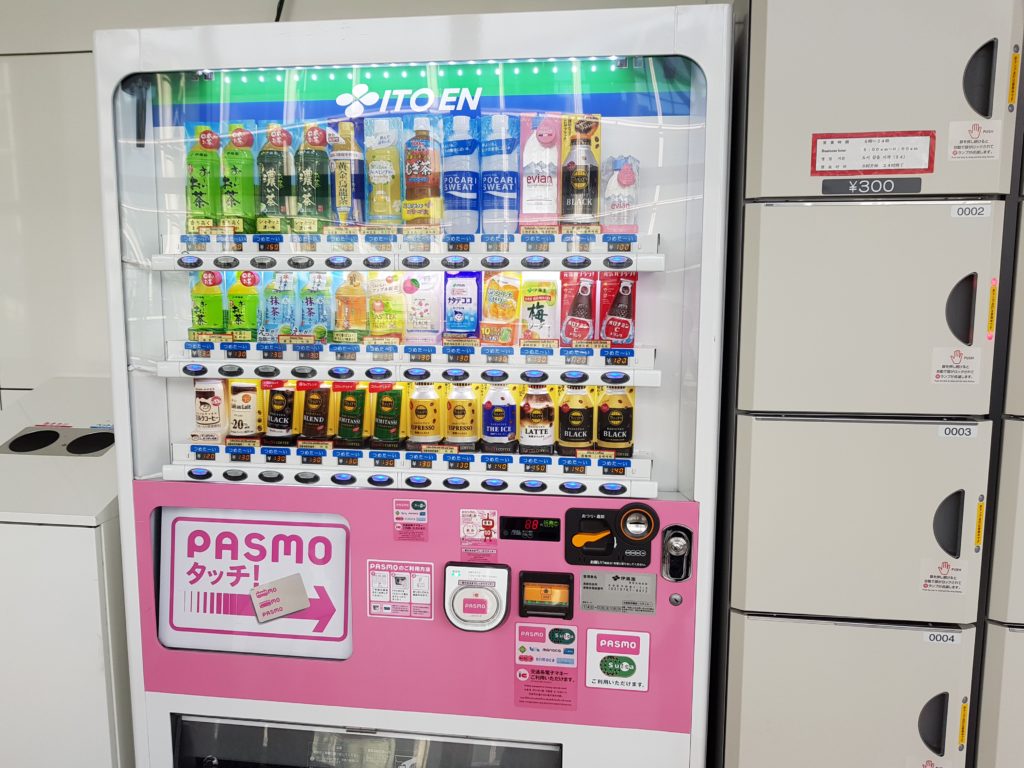 To be continued … Tokyo Part 2