My last stop  in Southeast Asia was Cambodia, home to the world famous Angkor Wat temple.
My friends and I split in Bangkok: K went to Phi Phi, S to the Maledives and I flew to Siem Reap with Air Asia. A short fly from Bangkok I arrived in the early noon. Since I had no time to apply for a visa in Bangkok I applied for one at the airport.
Visa – on – Arrival
The 30-day visa is issued at the airport. These forms are distributed during the flight and you have to have 20 USD  40 USD (since 1 October 2014) and a biometric passport photograph ready for  the officers at the counter.
The issuing  takes less than 10 minutes.  The officers only accept US dollar bills, but there is an ATM right at the lane.
For a VOA you need:
– 1 passport photo
– 1 filled VOA application
– Since 1 October 2014 40 USD, 20 USD before
– 1 passport which is at least 6 months valid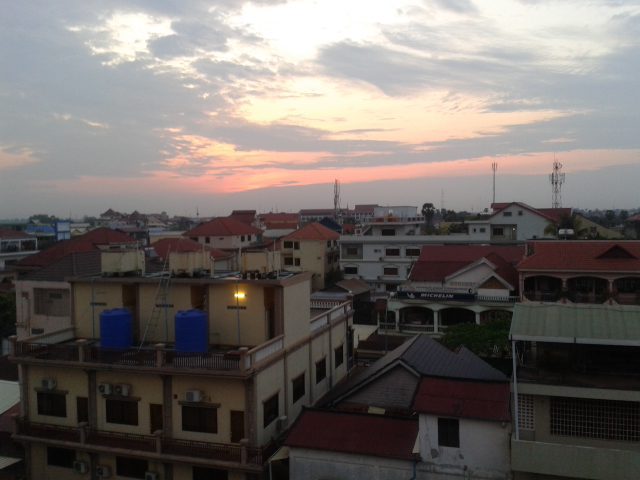 I stayed the first night at the Golden Butterfly Villa, a guesthouse with good reviews on TA. My driver Thorn took me to the Villa, a multi-story orange building in the old town, just around the corner from the night market.
I was greeted by an army of servants (Ok, that's an exaggeration, but four people per guest is a thing to mention), who offered me sweet rice cake, banana crips and a wet towel as well as a home made ice tea.
My room was not ready yet since I arrived earlier than expected. While waiting for the room I asked the reception for my tour to Angkor Wat. Unfortunately, the best tours began very early and last the whole day, so I decided to take one tomorrow. 
The sunrise tour  begins at 5 am and takes me to main temples of Angkor Wat, Bayon and Ta Prohm. I skipped two smaller temples since I couldn't bear the heat too long. I  know I'm South Vietnamese but hello we talk about 37°C by noon time -.-
My driver Mr Thorn (who also picked me up from the airport), was at the hotel by 5 am but I wasn't ready yet. I went out the day before for some drinks and forgot to set up the alarm. So the receptionist gave me a call and I was ready in 10 Minutes. This was the only time I woke up, change my clothes, brushed my teeth and packed my bags so fast. Why did I pack my bags?
Well the hotel was fully booked and originally planned to stay only 1 night and 2 days in Siem Reap. However I loved it so much that I stayed another night. The Claremont where I stayed my second night wasn't good as the Golden Butterfly Villa. 
By 5.30 am we were on our way to Angkor Wat which was about 15 minutes from the city centre.
"Hurry Hurry Mr Thorn! I don't wanna be too late for the sunrise by Angkor Wat!!!" 
It was a very cloudy morning and the sunrise was not as phenomenal as on the postcards. Nevertheless, it was a mystical sunrise, I will never forget.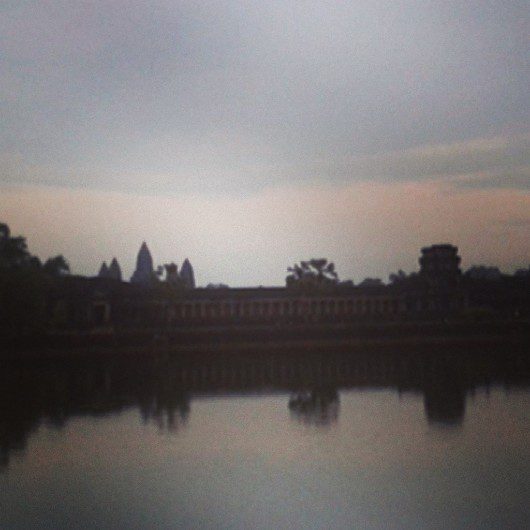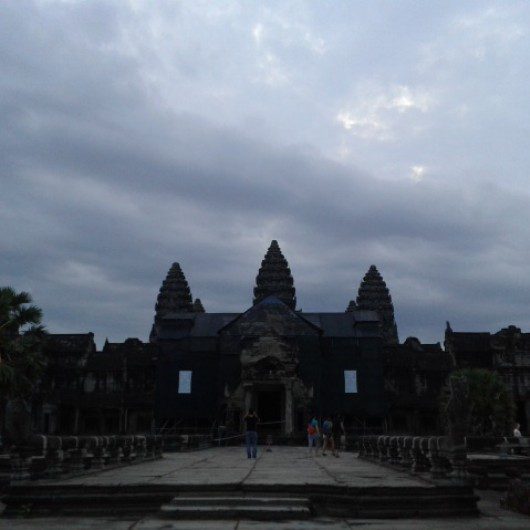 After I explored the giant Angkor Wat Temple, we went to Angkor Thom, the former capital of the Khmer Empire. The most popular temple in Angkor Thom is the Bayon Temple, the temple with 46 columns and 200 carved rock faces.
Bayon is a mysterious place. The stone faces stare down at you, all-knowing, and the time stops. What is their story and how people have managed to build such a structure.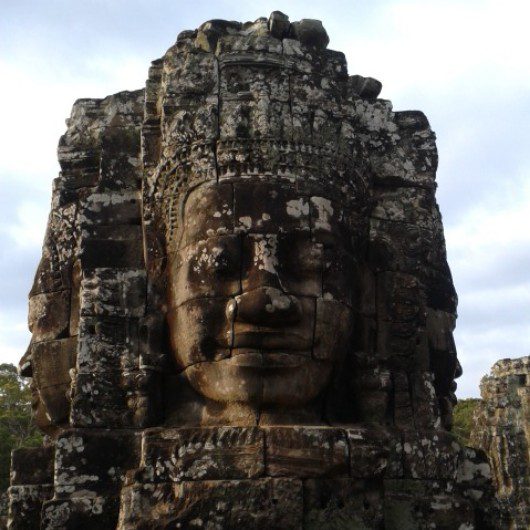 The next temple was the Temple of the Leper King, a temple which was released just some time ago. After 3 hours in the blazing sun I decided to take a break. I was "smart" enough to climb all steps and saved a place at the peak of the building. There, in the remnants of a century old empire, I spent one hour thinking about the sense of life and honestly how to ascend again. 
My favorite temple is certainly known worldwide. He is known as Ta Prohm  and  used as a backdrop for the first Tomb Raider movie. He is the only temple that has been left in its original form. Here, nature takes what was once hers. Trees over ruins, buildings collapsed and yet this place is so indescribably beautiful. So beautiful that it takes my breath away and I do not want to go. So beautiful that I wish I would live here in Angkor and enjoy this sight every day.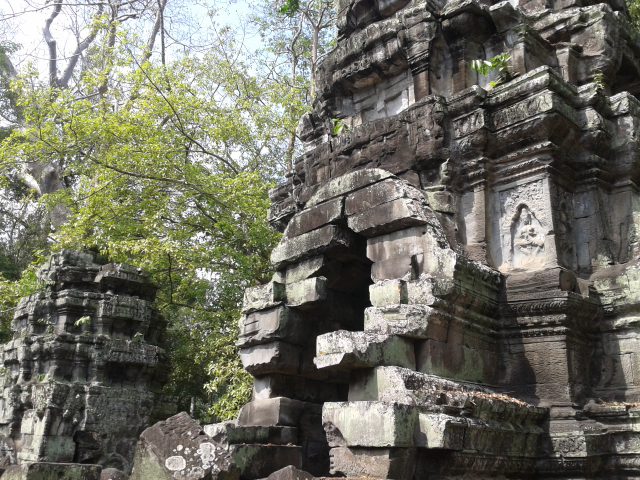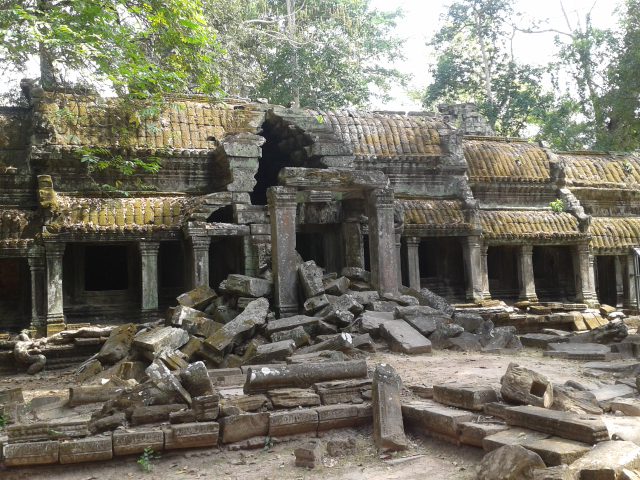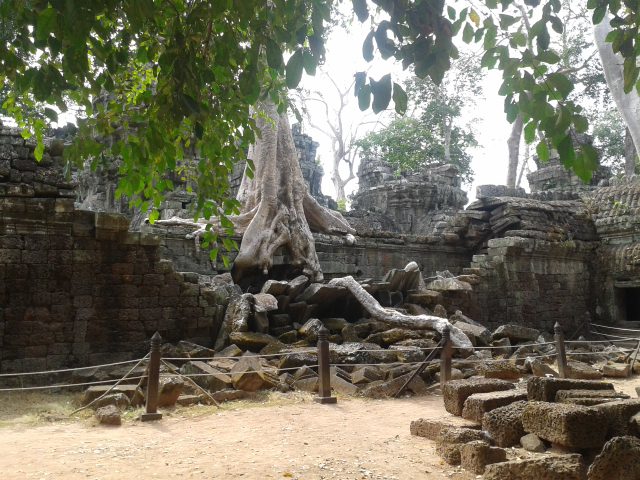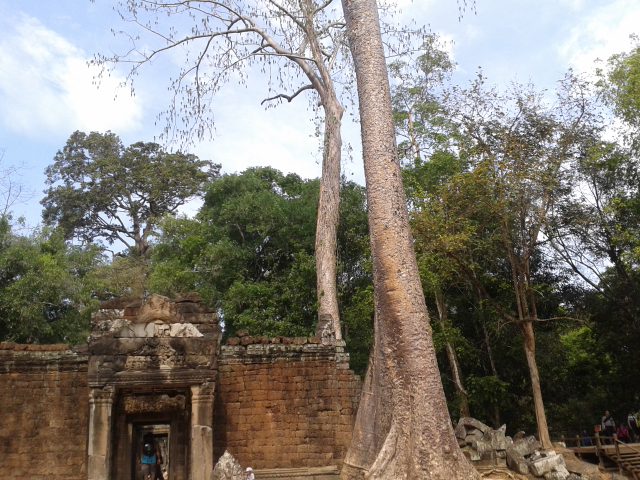 Sras Rang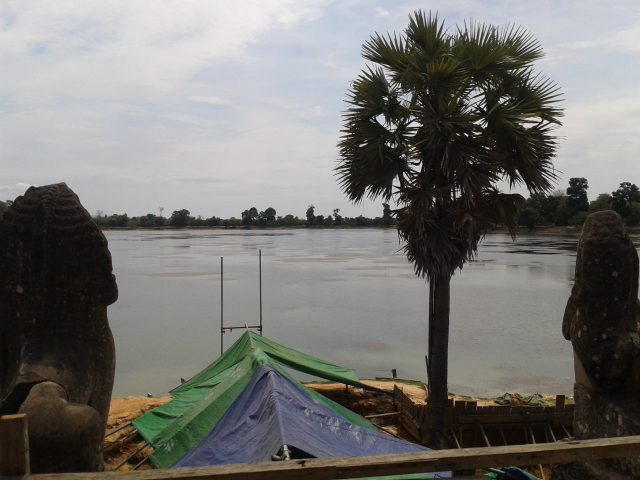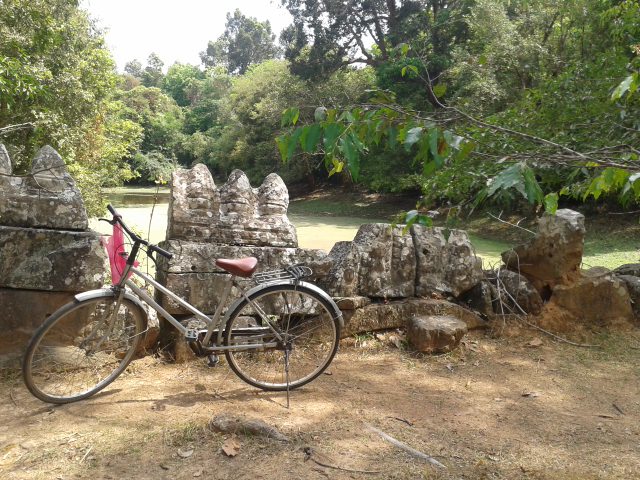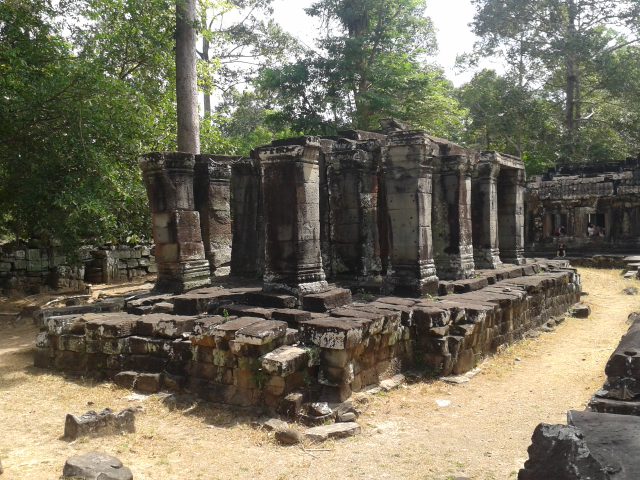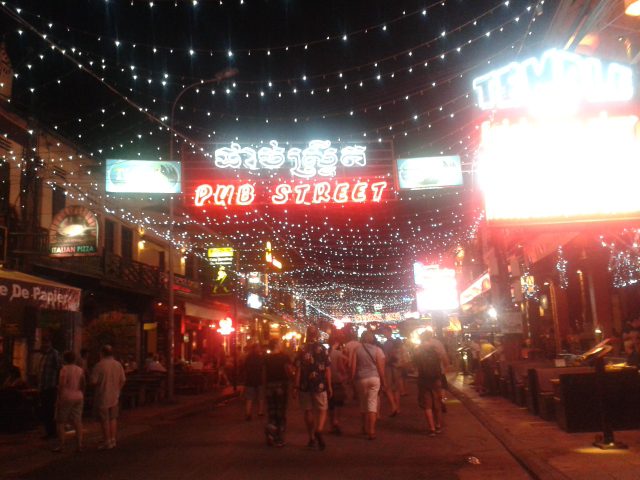 Angkor Wat and Angkor Archaelogical Park are the highlights of my trip to South East Asia. I have been traveling three countries in 4 weeks, and I have never felt so welcomed as in Cambodia. The people were so welcoming and so warm, they made me feel like I came home from a long long journey. Cambodia is unfortunately very poor country, but people like to give  and share with you their story.  I have spent very little time there, but I will definitely come back. Cambodia, I love you.